So it looks like my Raspberry Pi 5 pre-order is about to ship via Pimoroni.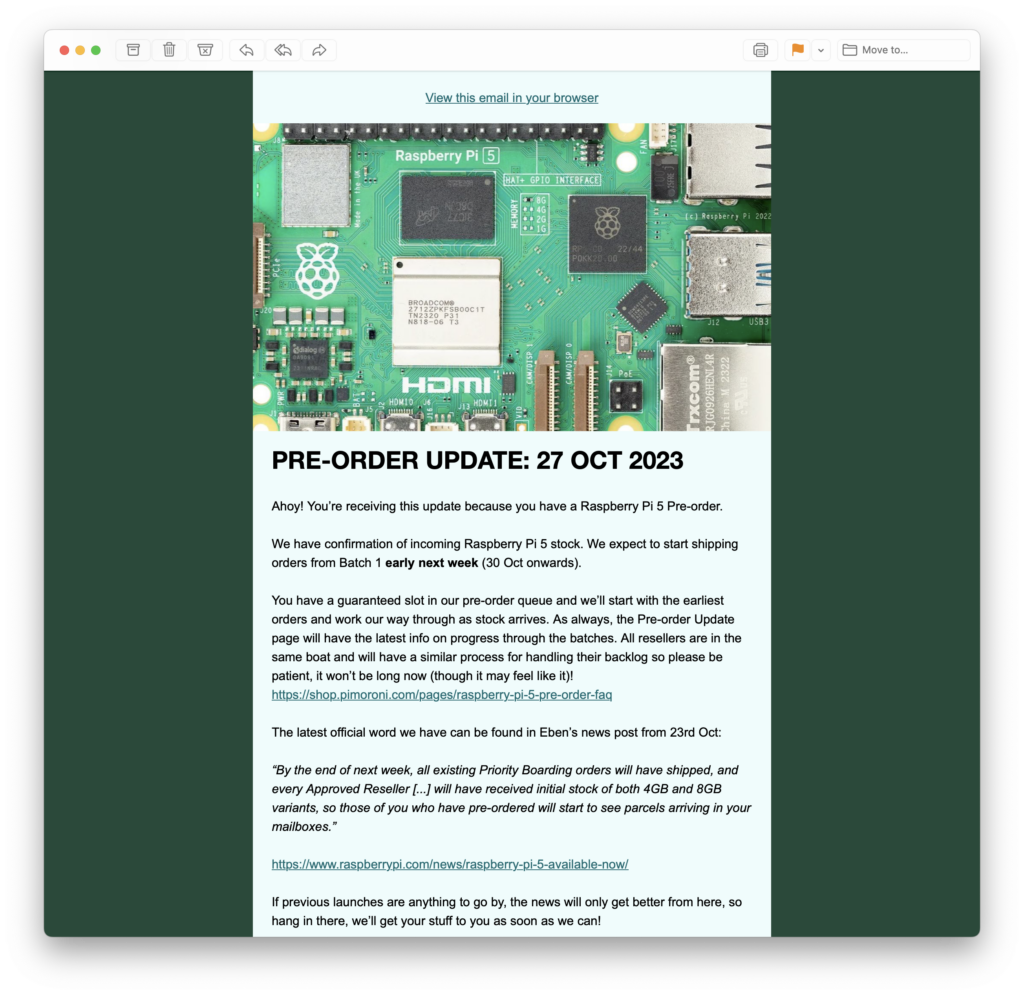 I've managed to snag an 8GB model along with the official power supply and the new fan-assisted case. When it comes to the latter, it'll be interesting to see just how loud and obnoxious the fan actually is.
And, of course, just how much dust it collects before I get around to playing with it.