I've been watching the RetroManCave YouTube channel for a while and, when Neil Thomas (the chap who runs it) announced that he was going to launch an edited volume of his interviews with various pioneers of the computer and gaming industry, I figured that it was time back my first Kickstarter.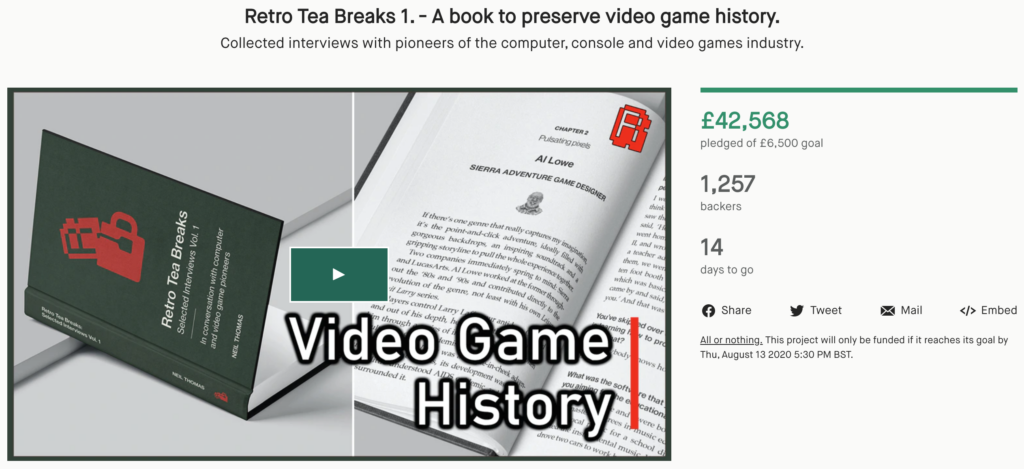 It looks like it should be a good quality product on an interesting set of topics and I'm looking forward to receiving my copy in November.
Anyway, the Kickstarter for Volume One can be found here. Do hurry, the backing ends on the 13th of August.