A couple of shots from the Glass Works redevelopment in the centre of Barnsley. They're not that great – I snatched them quickly whilst on the way to the station – but they do reflect the current state of redevelopment in the town centre.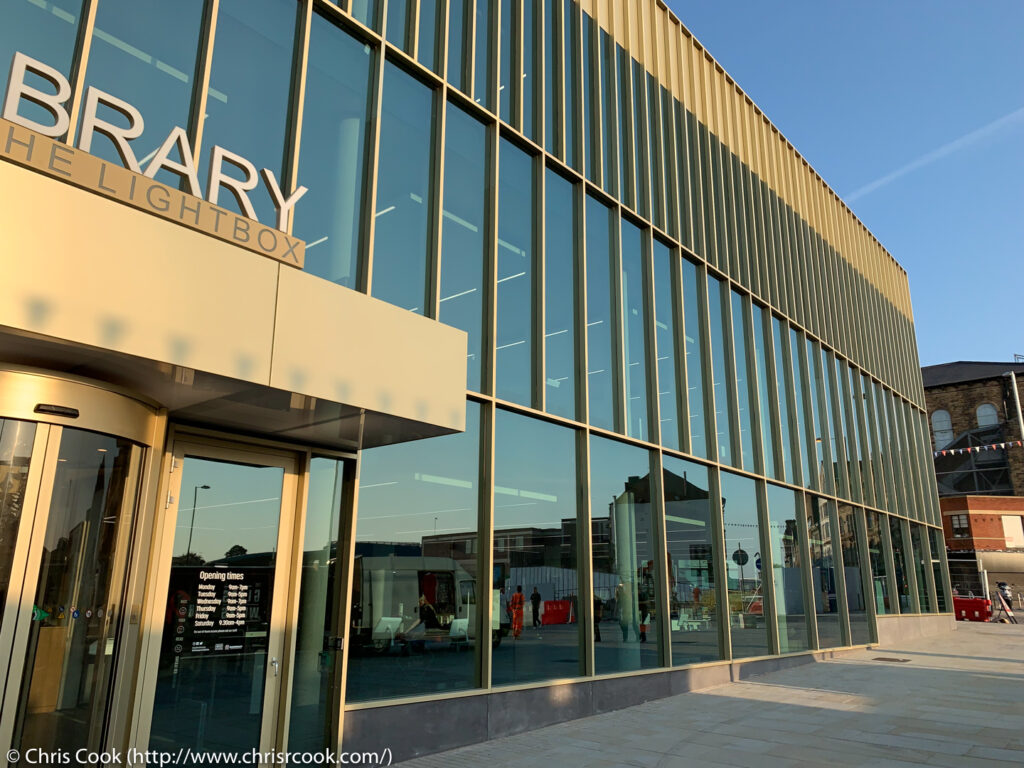 The New Library. It doesn't look that bad from the outside – however I've yet to go in and have a poke around and see what it's like from the inside. It's got a silly name though – the 'Library @ the Lightbox' sounds very named-by-committee.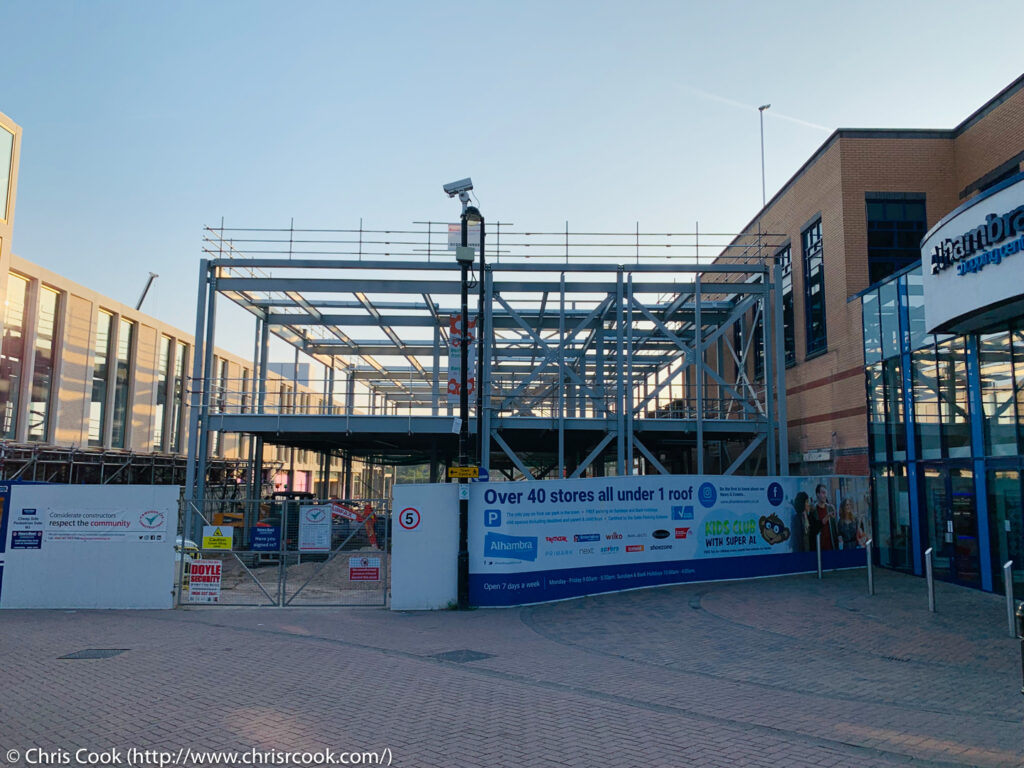 Steelwork for the south-west entrance to phase two. Taken on Cheapside outside of the grotty looking Alhambra Centre.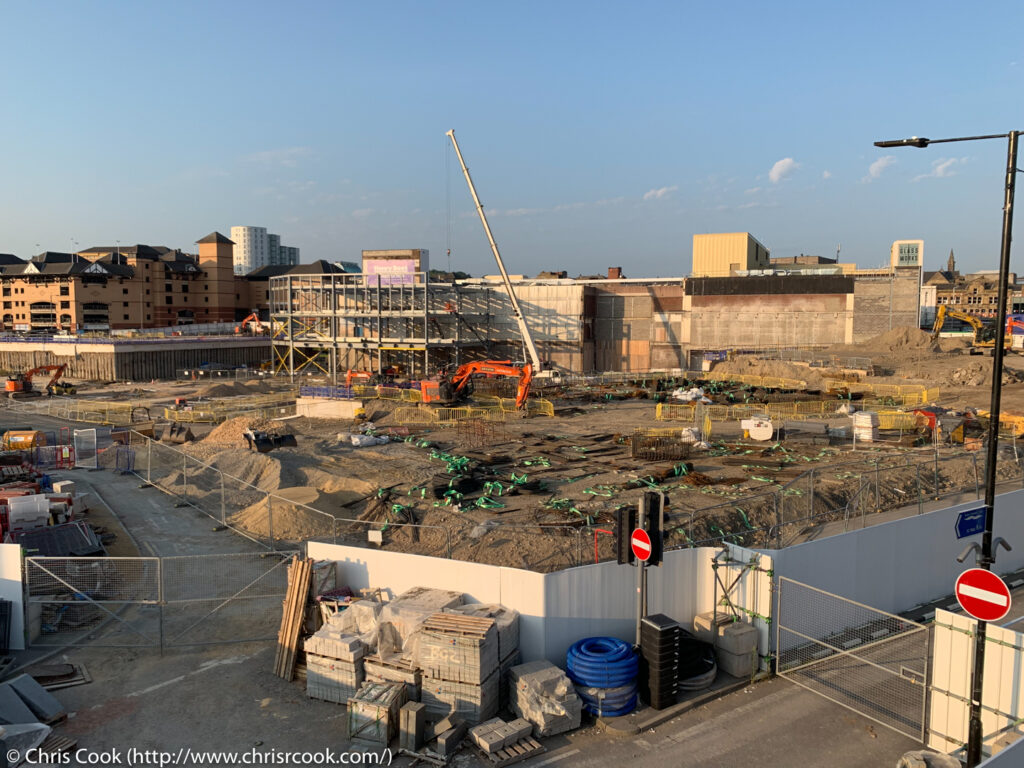 A west facing shot taken from the temporary foot bridge over the railway. New steelwork has been added to the large hole that will eventually form the bulk of phase two. This area will contain the covered shopping area and Cineworld Cinema.