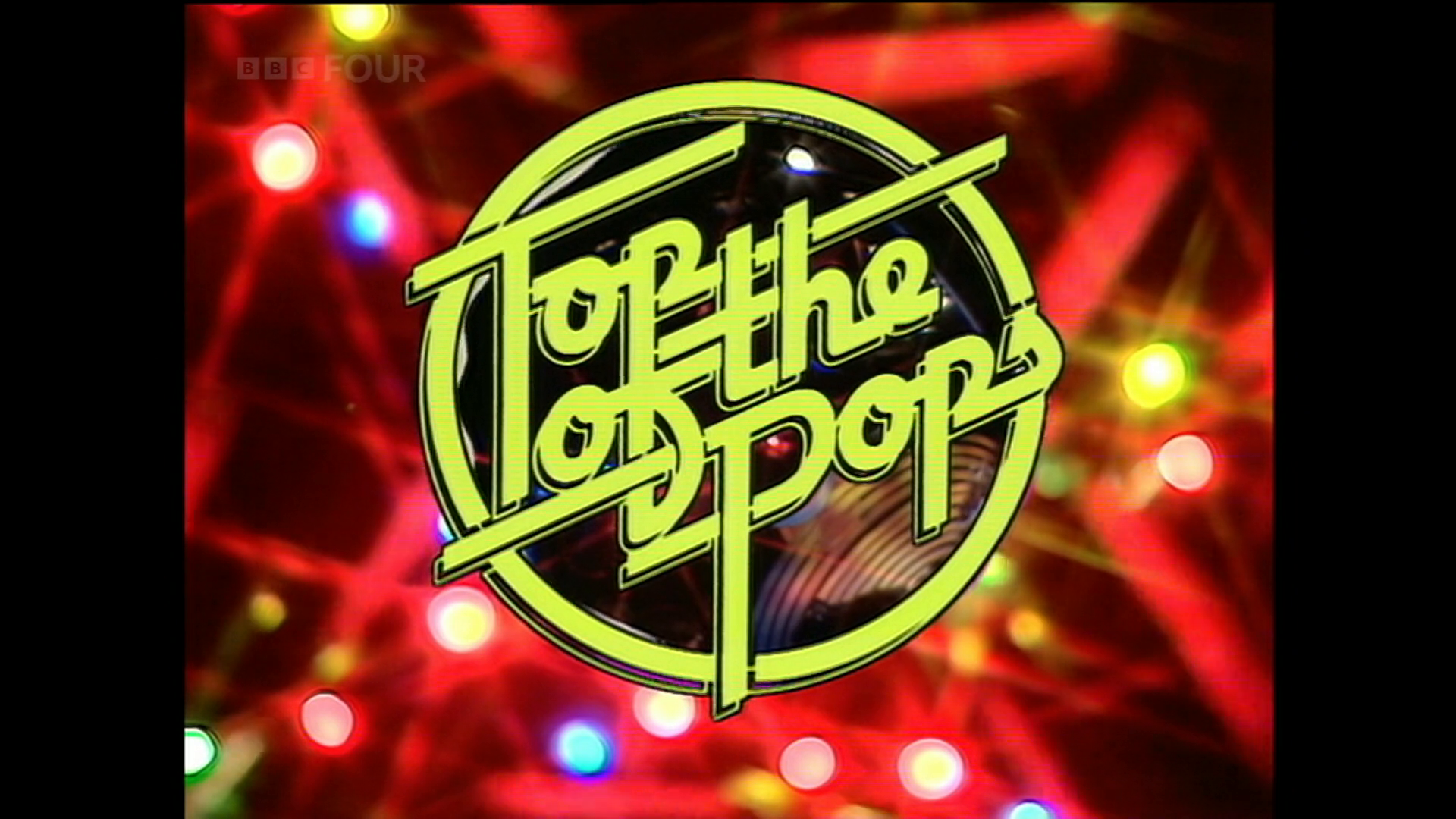 ---
Intro
Welcome back to Random Acts of Top of the Pops where, after our brief sojourn to the summer of '86, we take another pop-tastic trip back to January 1978 with episode 730 of Top of the Pops!
---
Acts
Love's Unkind / Donna Summer (Over the Charts)
Chart Place: #3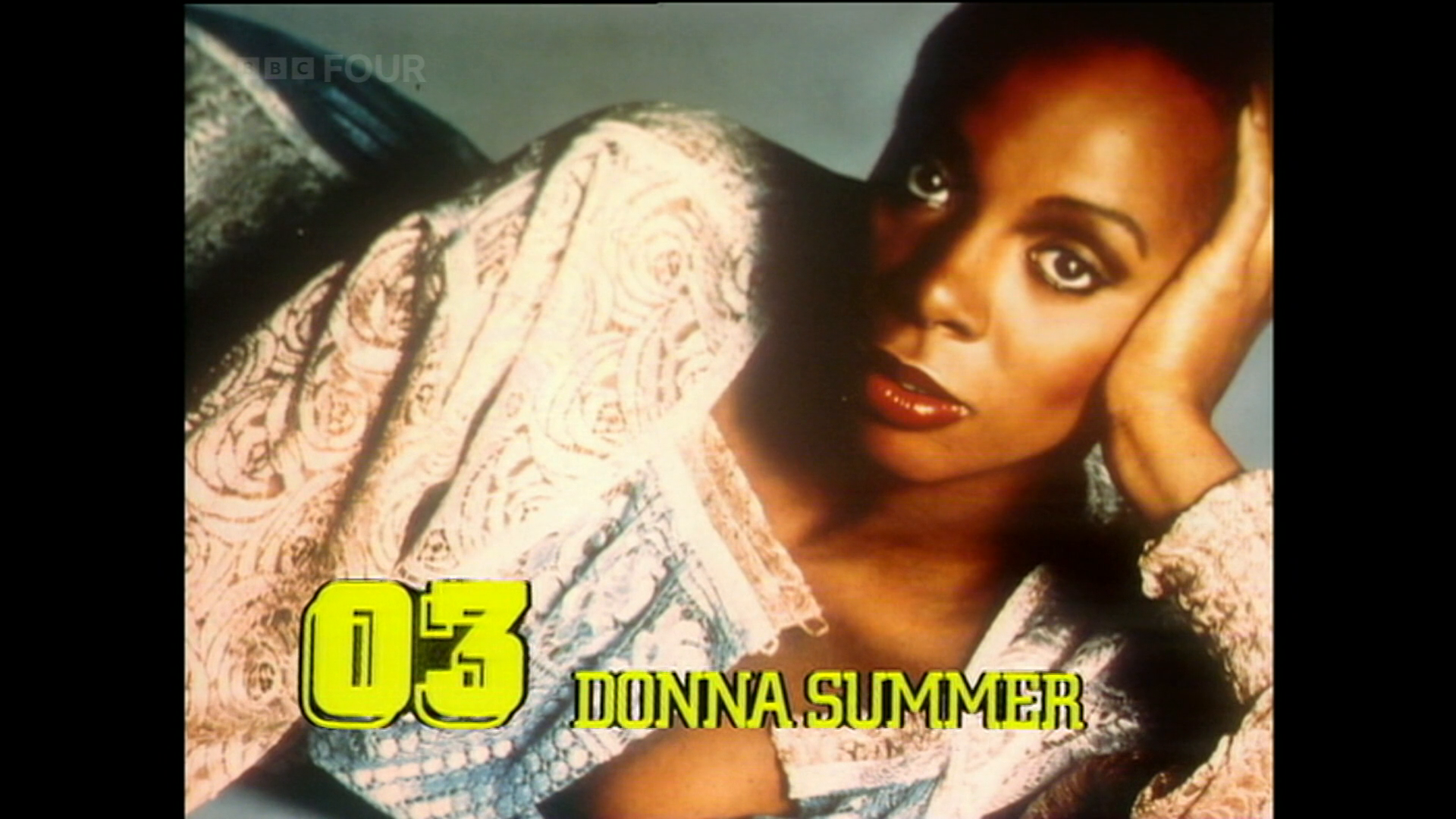 And we dive straight into a spot of disco with Donna Summer and Love's Unkind. Trimmed down to the opening minute and used as backing for the charts, we don't actually get to hear much of this bubble-gum piece about a schoolgirl and her unrequited crush. However, what little we do hear is fairly inoffensive and doesn't particularly stand out.
Rich Kids / Rich Kids (In the Studio)
Chart Place: #29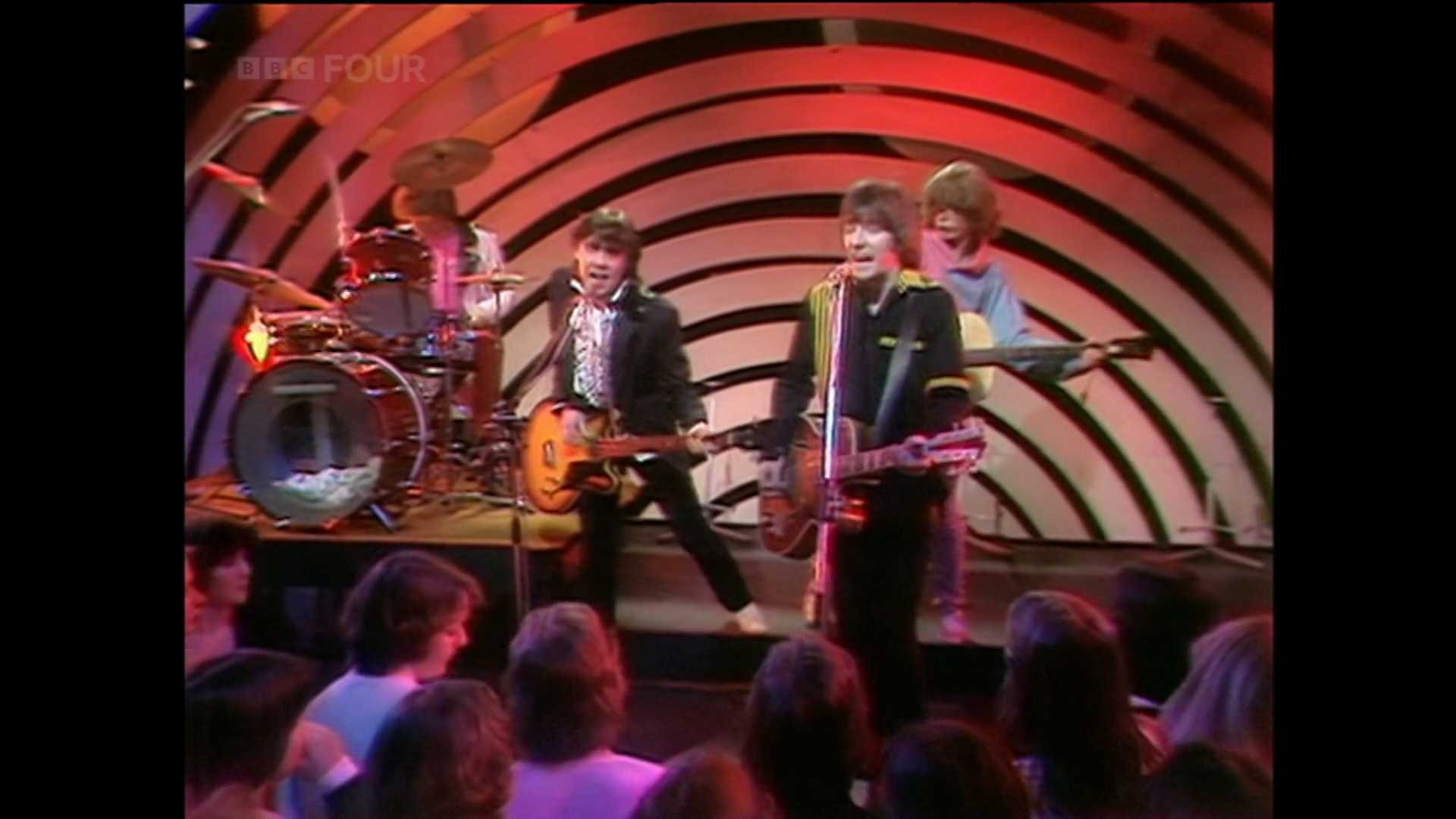 Next up is a post-Sex Pistols Glen Matlock in Rich Kids singing Rich Kids. Joined by Midge Ure, Rich Kids is a fairly aggressive pop-rock piece that wears it's multitude of influences (The Who et al by the way of punk) firmly on it's sleeve. It's a reasonably catchy piece – with a good tune and lyrics – and the band does appear to be having fun as they play/mime their way through the piece, though the authenticity of a former pupil of St Martin's School of Art complaining about the inauthentic rich may be a little hard for some to bear.
Uptown Top Ranking / Althea & Donna (In the Studio)
Chart Place: #2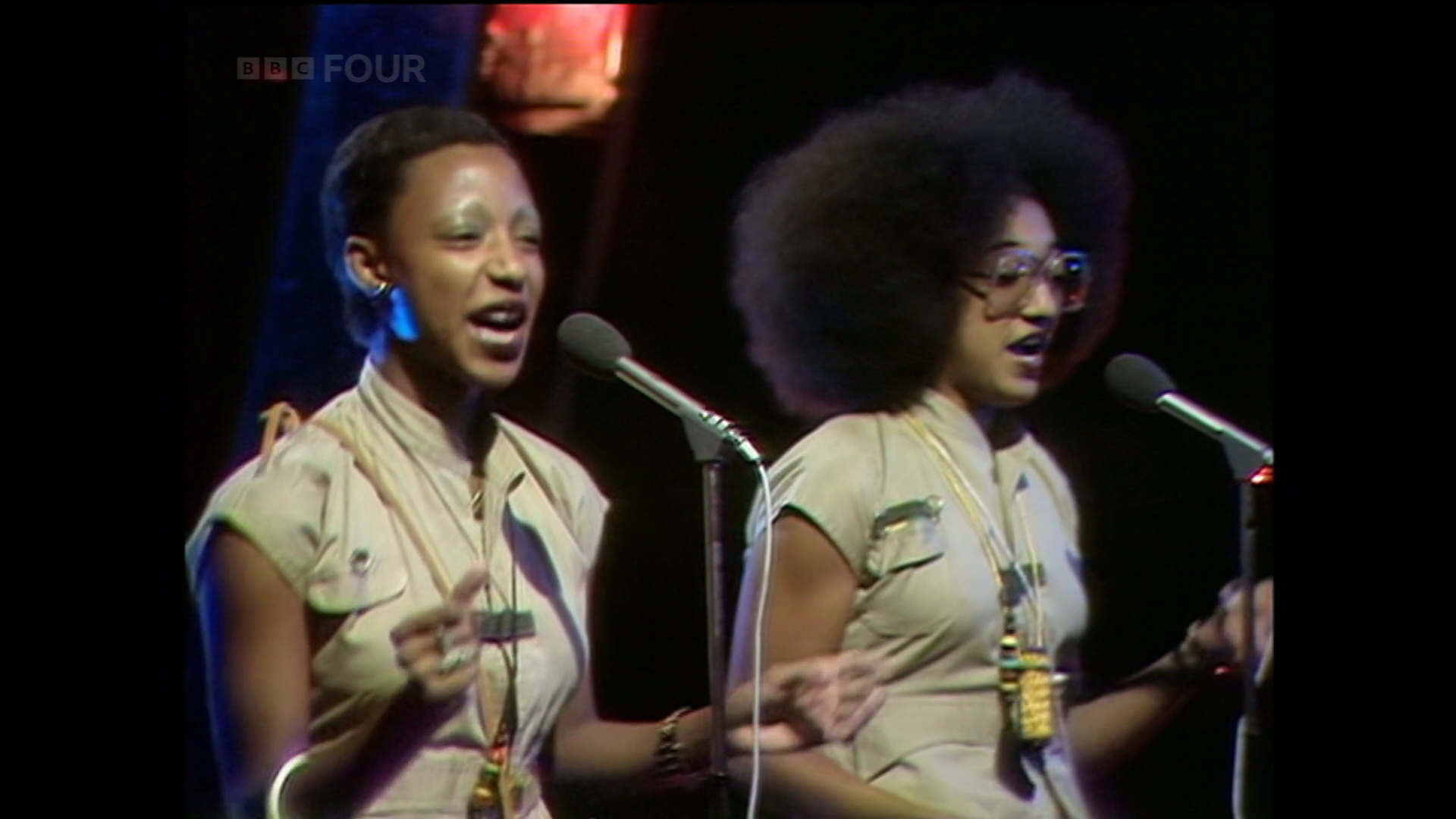 Now on to some reggae as Althea & Donna present Uptown Top Ranking. A slice of life piece about young women and the expectations placed upon them, Uptown Top Ranking has a mellow beat with lyrics – supposedly – originally improvised by Althea & Donna themselves. A Kingston, Jamaican dialect piece, it felt nicely authentic and pleasantly contrasts with the Rich Kids track that came before.
Charting at number two this week, Uptown Top Ranking would, after one final push, peak at #1 the following week before starting to slip back down the charts in February of 1978. This would be Althea & Donna's only Top of the Pops studio performance.
Heartsong / Gordon Giltrap (In the Studio)
Chart Place: #30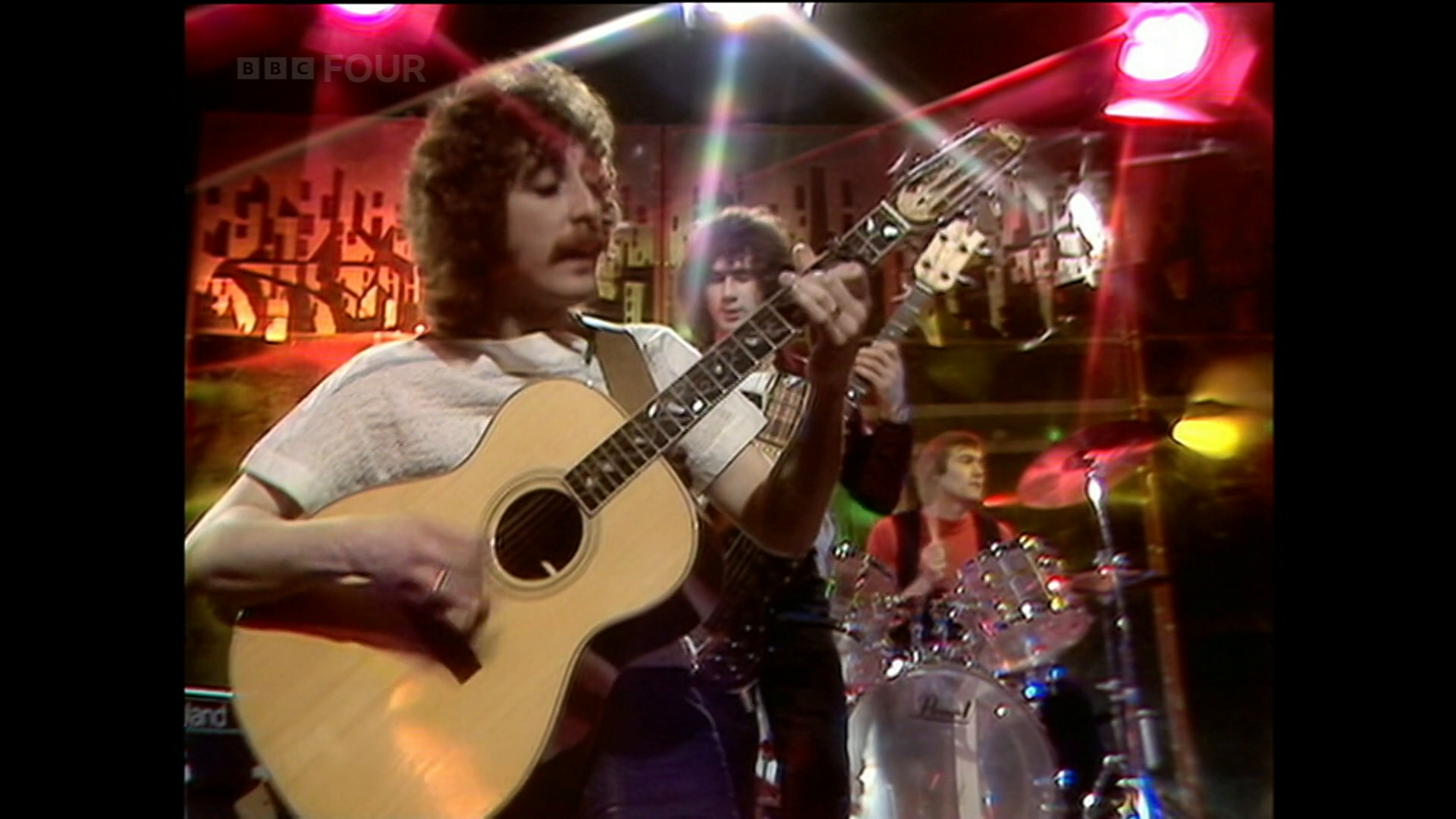 And on to Random Acts of Top of the Pops' first ever instrumental piece. Heartsong by Gordon Giltrap is a folk-rock piece that feels like the elongated introduction to the kind of song that talked about wizards and fair maidens and dwarves.
And then it just ends.
Heartsong is an oddity – as creations go, it's a perfect mid-album piece to signal that your are getting towards the end of side one and that, after you flip the LP over, there's going to be a lot more of the same! As a single, however, it fails to deliver, leaving the listener to wonder both why it was releases and who decided fill 7% of a music show with what essentially amounted to filler. Heartsong would later be used as the theme tune for the BBC TV show Holiday, and that is about it's natural level.
Lovely Day / Bill Withers (Danced by Legs & Co.)
Chart Place: #8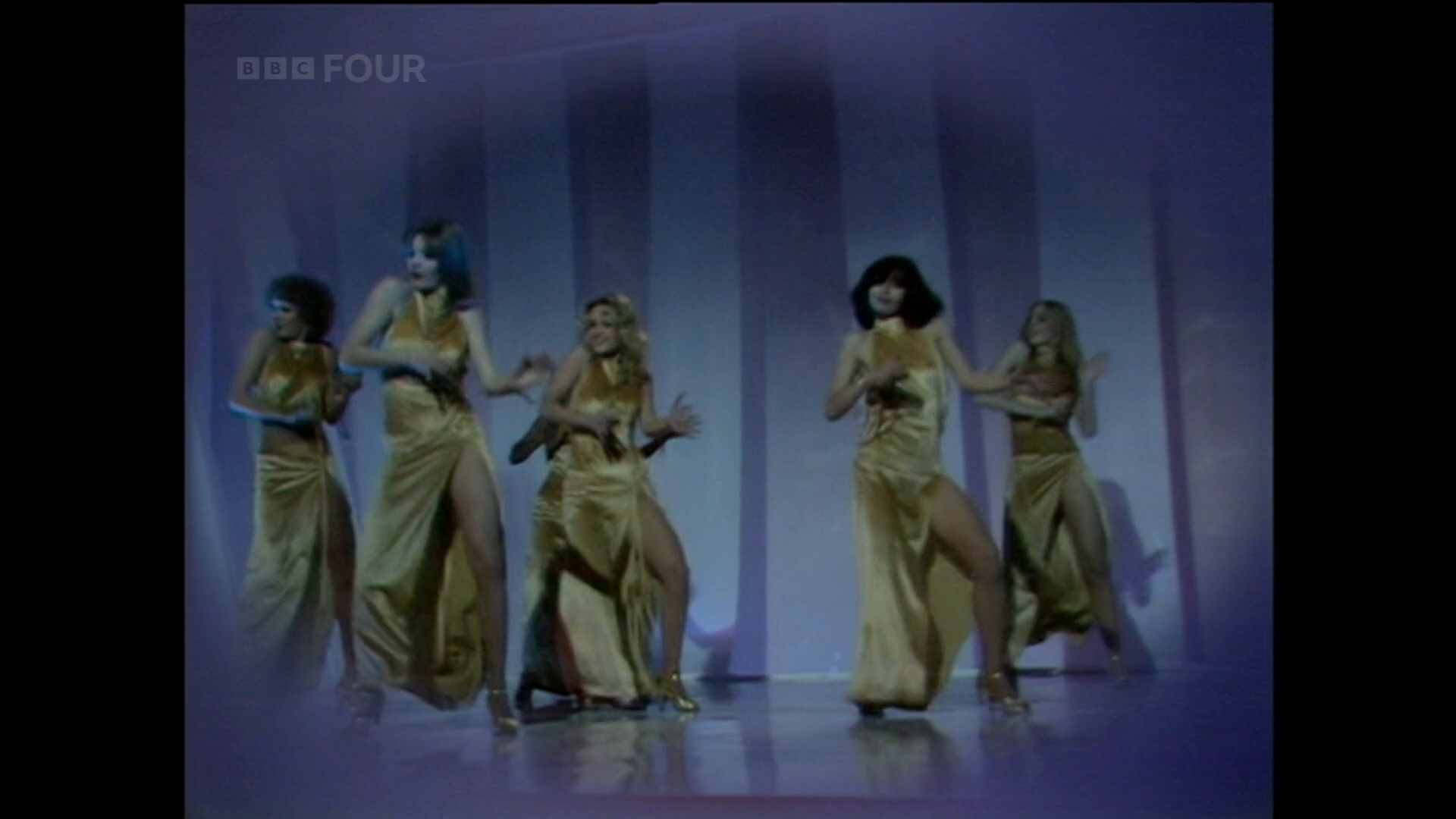 Leaving Random Acts of Top of the Pops' first instrumental we move straight onto another first – the first song danced to by the studio dancers and, specifically, the first song danced to by Legs & Co – the late 70s solution to a lack of music video or studio performance. Legs & Co. – a troop of young women prancing around in somewhat revealing outfits – were also, as they used to say, One for the Dads.
But none of that is important right now and it all distracts from the issue at hand – the issue being Lovely Day by Bill Withers. A cheerful, mellow RnB piece, over the last 45 years Lovely Day has been used and overused in advertising to the point where both the lyrics and tune are almost too familiar to the average listener. And that's a shame. Stripped of it's overuse, Lovely Day has good lyrics built on a firm musical foundation and the long drawn out notes of Bill Withers vocals really give it an edge that calls out for repeat listening. With that, it's not surprising that Lovely Day periodically re-emerges in remixes, covers, and as mood music for adverts.
The Floral Dance / Terry Wogan (In the Studio)
Chart Place: #21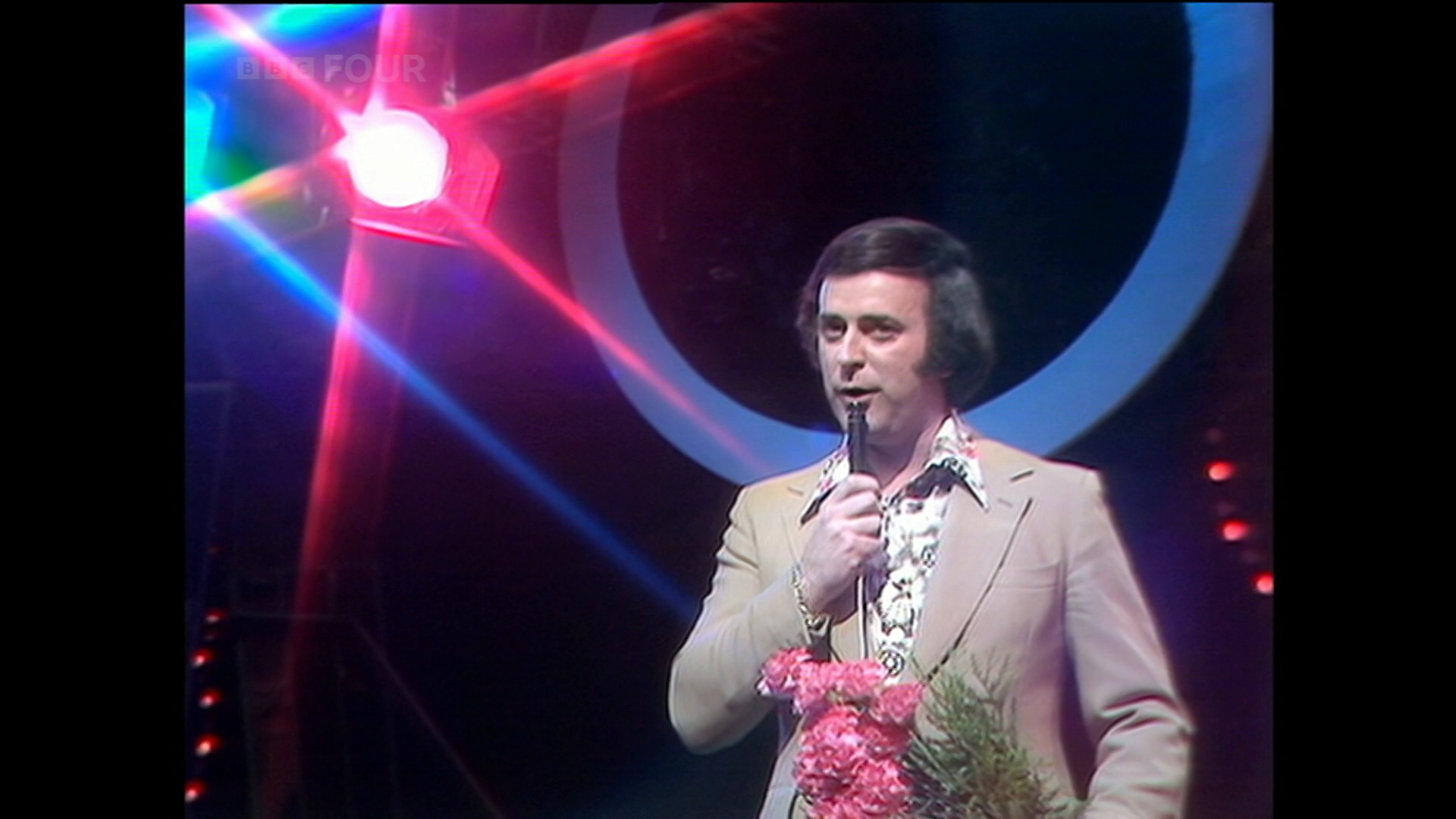 And from one peculiarity of the 70s – Legs & Co. – we move on to another – Terry Wogan's rendition of The Floral Dance. This studio performance of his cover of the original 1911 The Floral Dance is not to be taken particularly seriously. Wogan's eyebrows continuously bounce around like caterpillars on a space hopper while he constantly battles to stop his periodic bouts of corpsing from destroying the entire performance. While this piece is very Top of the Pops, that doesn't necessarily make it good and, ultimately, in this case it's firmly not. Knowingness of it's tweeness is not enough to save it from out shudders.
This week would mark the chart high point of Wogan's The Floral Dance before it started to slip and head back down and out of the charts.
Jamming / Bob Marley & The Wailers (Via Music Video)
Chart Place: #11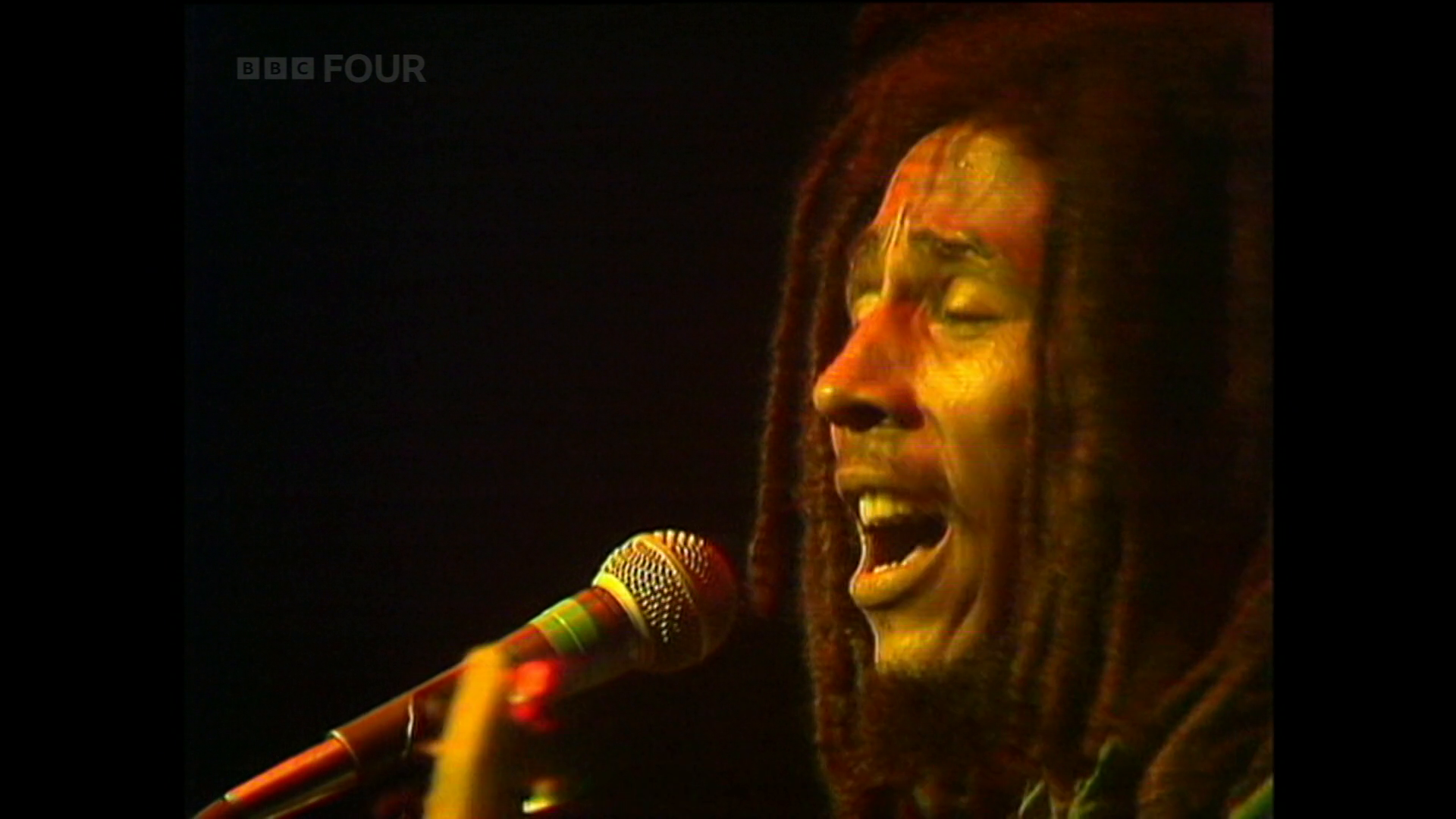 Bob Marley & The Wailers's Jamming marks both our second piece of reggae and our first video of the evening. Running at just over two minutes, it's notable just how much better this extract from Bob Marley & The Wailers's 1977 Rainbow theatre gig looks in comparison to the rest of tonights live acts. Well lit, shot by people who understand the how to place the subject in the frame, and edited together in such a way that we naturally pass from artist to artist without a jarring disconnect, this clip puts the rest of what we've seen tonight to shame
Jamming – a Jamaican dialect word meaning getting together or celebration rather than jamming in the traditional musician sense – is another of tonight's pieces that's suffered from far too much overuse. An easy-going reggae piece, Marley – well supported by his band and backing singers – is the consummate performer in this live rendition and it's easy to see why it eventually spent 12 weeks in the top 100.
Just One More Night / Yellow Dog (In the Studio)
Chart Place: #NEW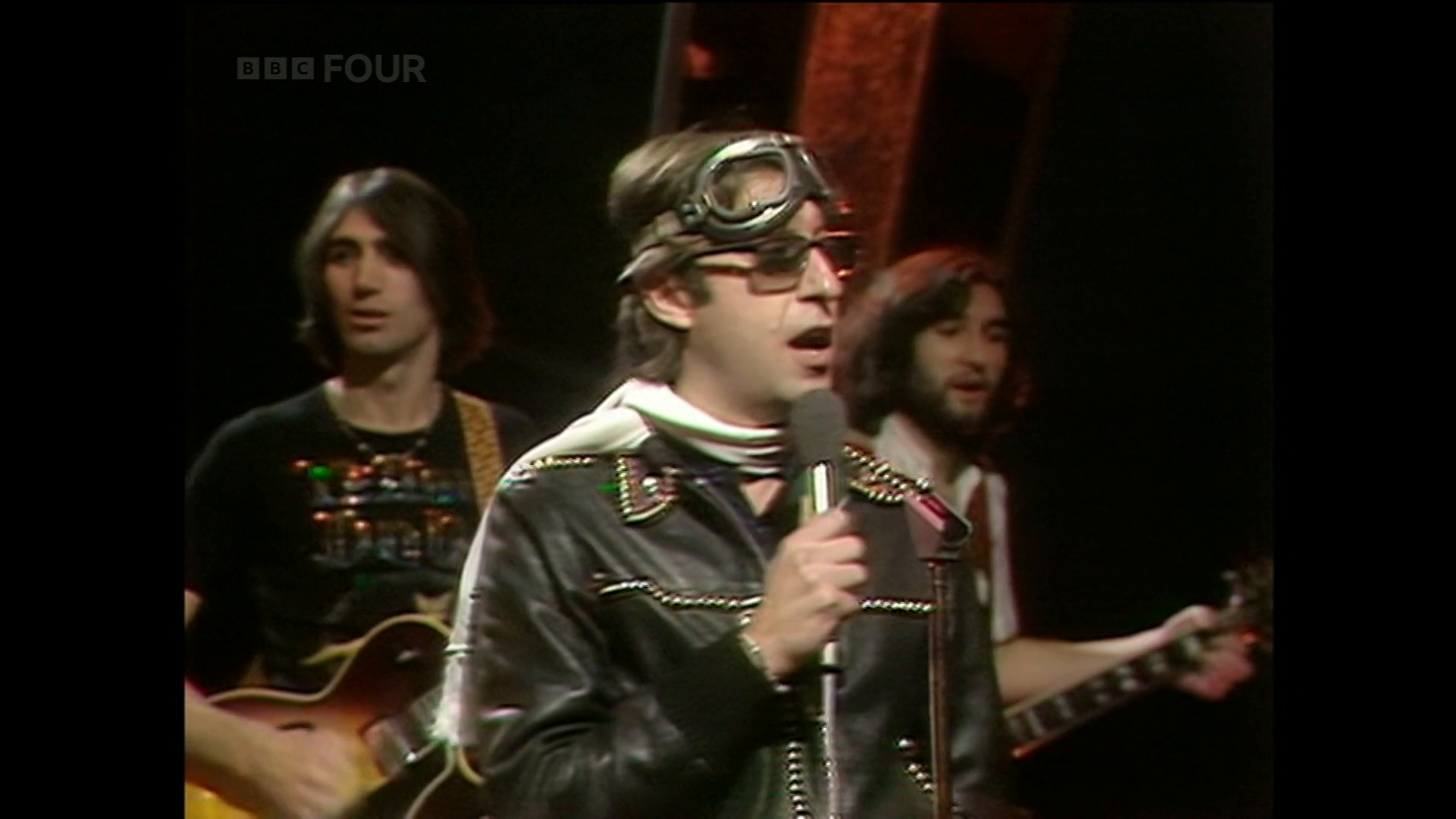 And back to the studio for one hit rock wonder Yellow Dog's Just One More Night, a song that – by this point – had yet to even chart.
Just One More Night is a fairly by the numbers piece of pop-rock about throwing out a casual girlfriend who had become a little too close for the singers comfort. The song itself feels rather snide and studio performance of Just One More Night is rather odd too; it seems to have been performed by a singer and band that neither liked or respected their own piece. And I must agree with them – the music is soggy, the vocals seem spat out like a poor karaoke choice, and the lead singer Kenny Young spends most of his time on stage gurning at either the camera, the audience, or both.
After a slow climb up the chart, Just One More Night would eventually peak at number 8 during the first week of March.
Sorry, I'm A Lady / Baccara (In the Studio)
Chart Place: #22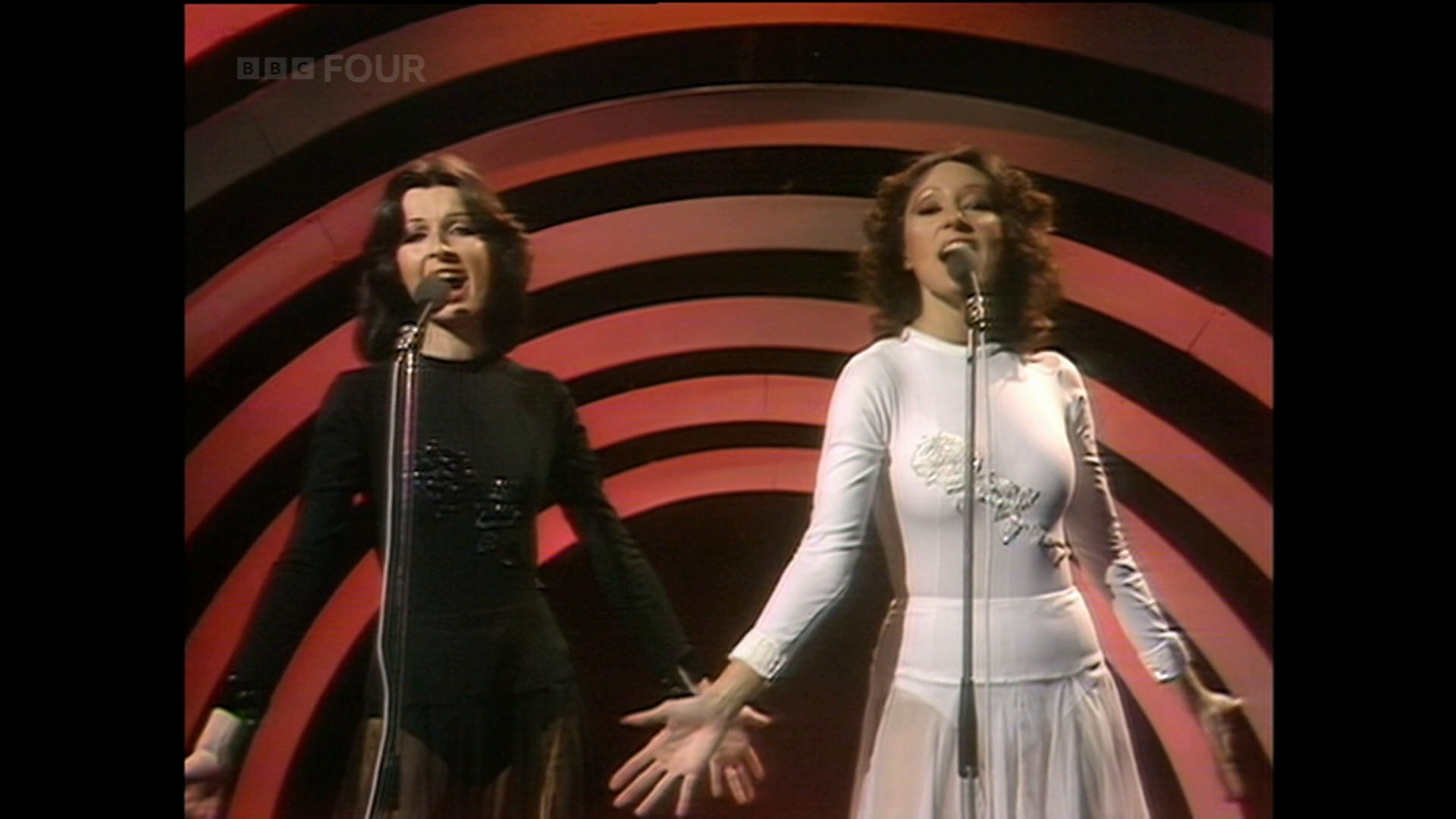 Next is the Spanish duo Baccara with Sorry I'm A Lady, a pop song exploring our unnamed protagonist's desire to hook up with a bit of rough that just happened to wander into town.
A piece of sub-ABBA 70s europop tinged with a hint of folk music, Sorry I'm A Lady brings very little to this evenings proceedings. A somewhat plodding piece perhaps better fitting an international night a Maplins Holiday Camp, the lyrics, tune, and performance are all somewhat lack – even by 1978's standards.
Despite their Spanish origins, they would represent Luxembourg at 1978's Eurovision Song Contest.
Showdown / Gallagher & Lyle (In the Studio)
Chart Place: #NEW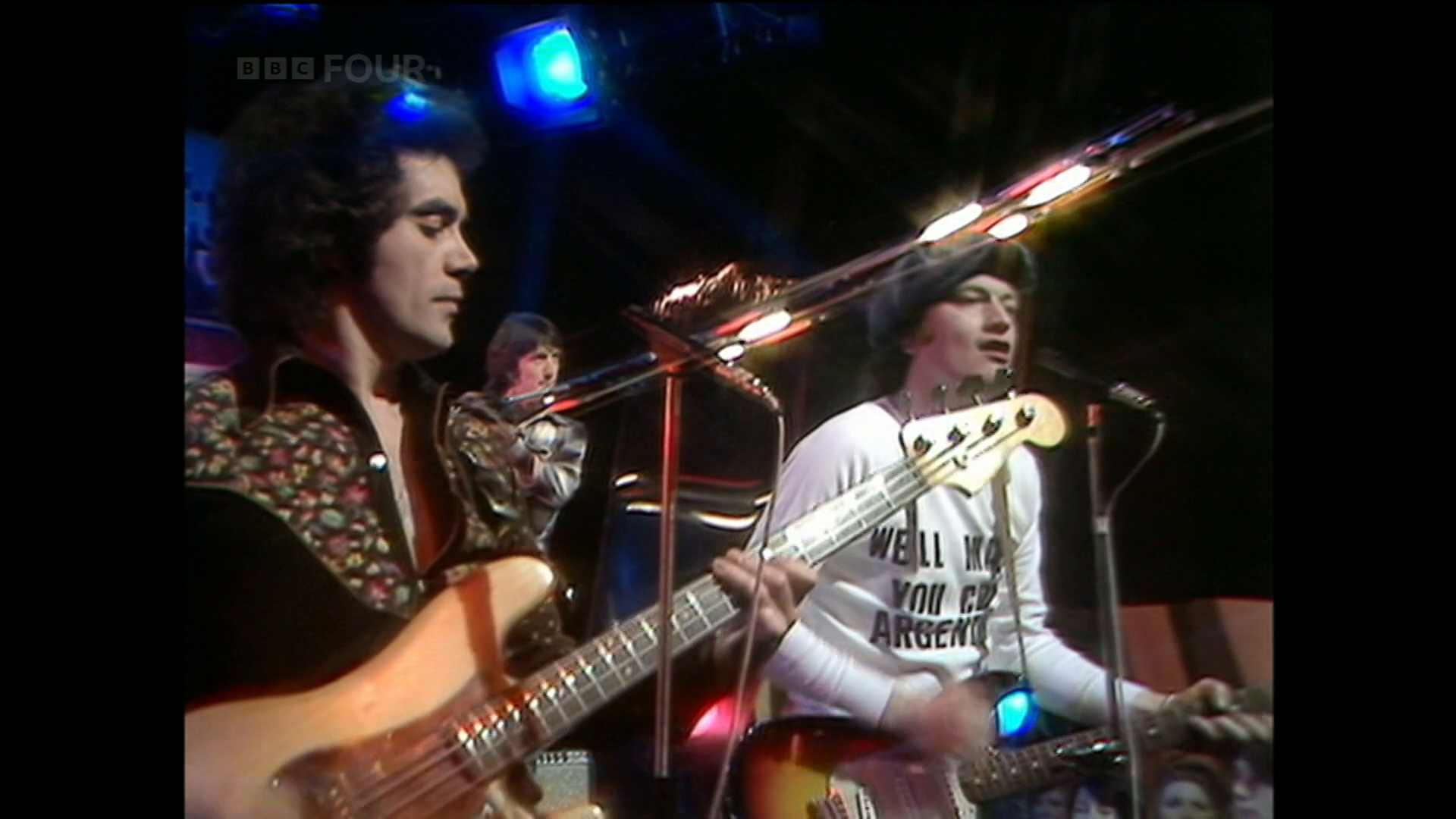 Gallagher & Lyle present our second uncharted piece of the evening. Showdown, a soft-rock piece from the Scottish duo, chronicles a post-argument interregnum where one of the participants passive-aggressively threatens to leave if he's not forgiven. The whole thing is a fairly average affair with very little to write home about in terms of music, lyrics or performance. Interestingly enough, as well as the standard soft rock turnout of singer, guitarists, and drummer, Showdown also contains an unexpected flautist who seems to spend most of the song stood at the back, nodding along in time to the beat.
Like you do.
Oddly, the BBC chose to dedicate a little over two and one half minutes to Gallagher & Lyle's uncharted masterpiece and it chose to do so right in the middle of primetime in a country that only had three television channels to watch. In spite of this, Showdown failed to break the top 100 singles – and it failed to do so in a society where – that very month – Terry Wogan's The Floral Dance had made it as high as #21!
Perhaps the British public do a have a little taste.
Mull of Kintyre / Wings (Via Music Video)
Chart Place: #1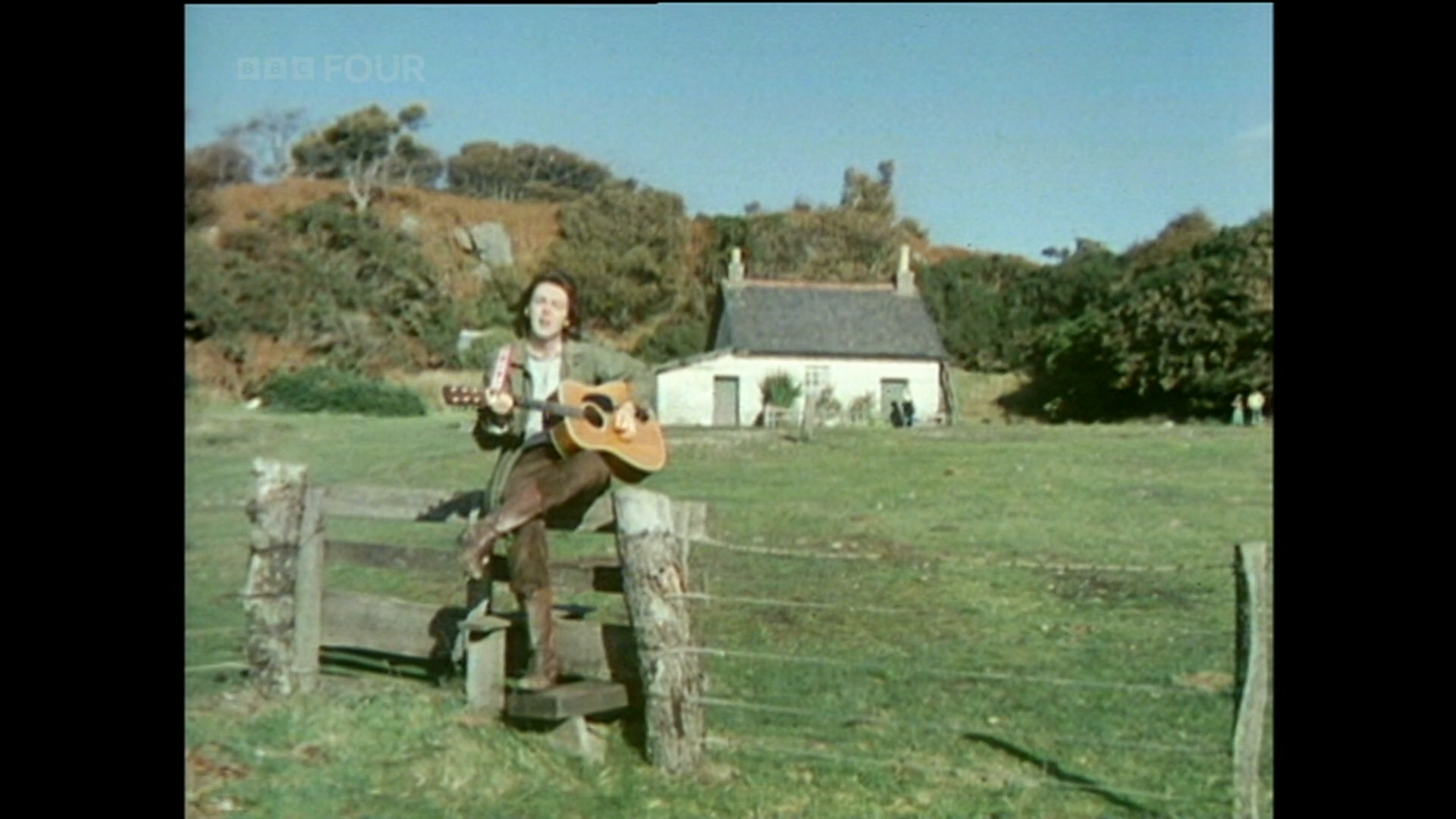 It turns out the British public do not have any taste.
A long time ago, in a primary school moderately far away, I was burdened with a music teacher with a strong fondness for forcing the school to sing Wings' Mull of Kintyre – a deeply traumatic event that left me with a long-abiding hatred of Mull of Kintyre and a deep distrust of Paul McCartney. Cough-number of decades and two and one half minutes of Top of the Pops later and, alas, I see. absolutely no reason to change my position. Deeply, creepily twee and burdened with sudden unexpected bagpipes, Mull of Kintyre remains a utterly hideous song that, apparently, sold two million copies and remains one of Britain's best ever selling singles.
People are odd.
On Fire / T-Connection (Over the Credits)
Chart Place: #16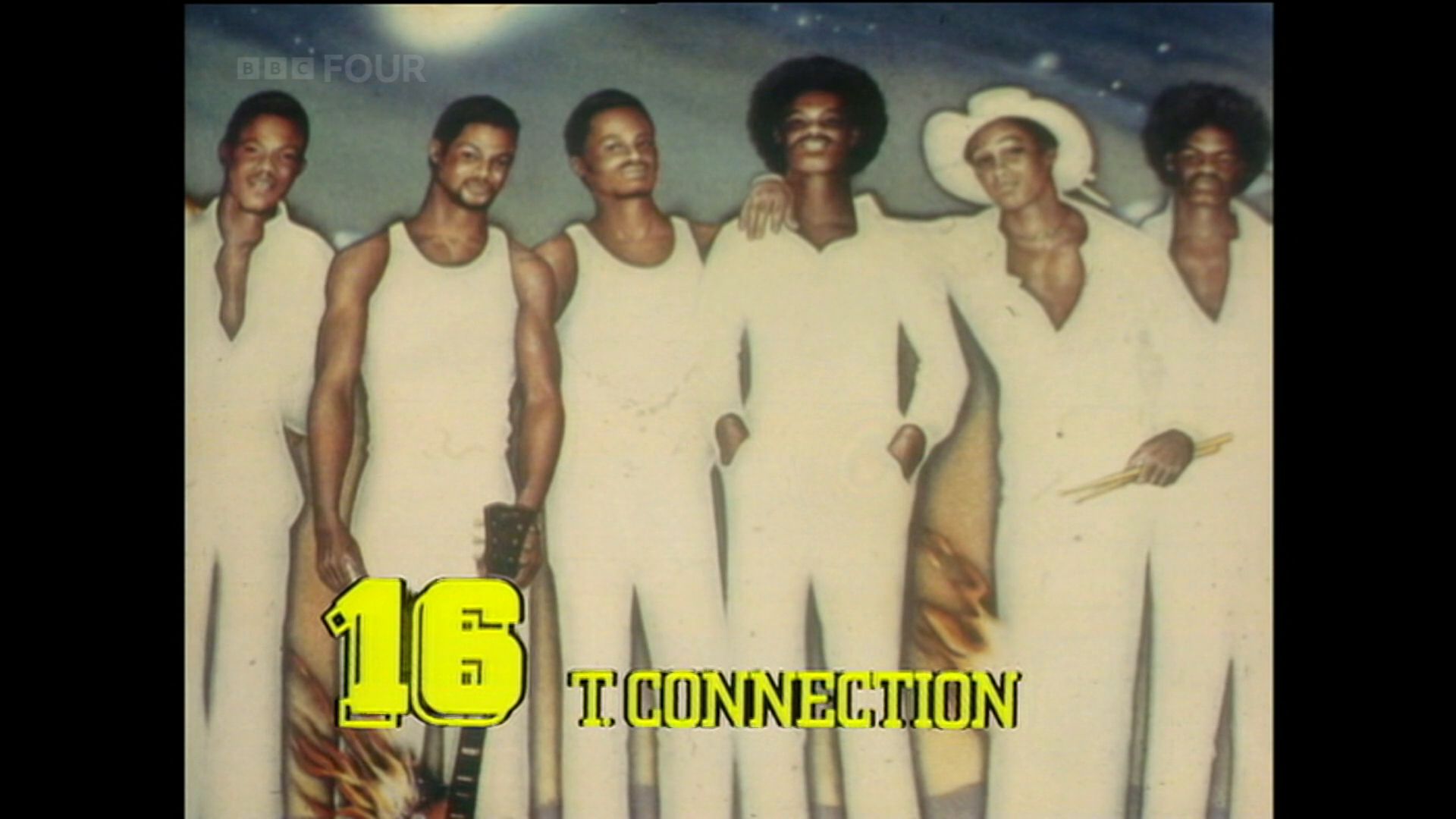 Reduced to less than a minute over the credits, T-Connection's funk piece On Fire is more of an afterthought for this week's Top of the Pops than a true track. The brief moment Top of the Pops lowers itself to play appears to be lively and cheerful, however 40 seconds (minus fade in and out!) isn't really the best terms to be asked to evaluate any piece of music. Indeed, it's fairly easy to say both the viewer and T-Connection would have been much better served if they'd pinched a little time from Mull of Kintyre and Showdown and played it in it's entirety.
---
Rankings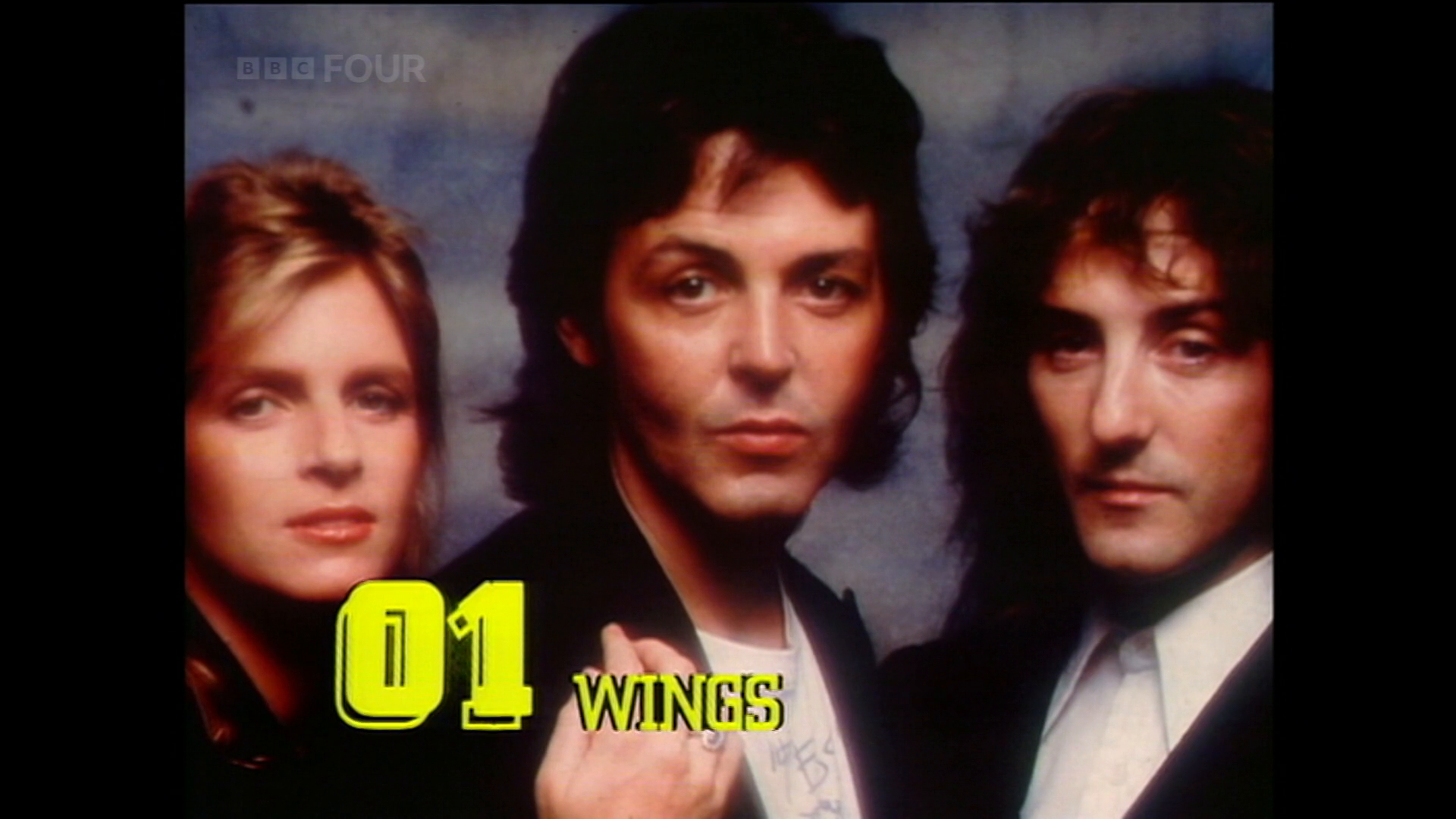 This week's tracks, ranked.
Lovely Day / Bill Withers
Uptown Top Ranking / Althea & Donna
Jamming / Bob Marley & The Wailers
Rich Kids / Rich Kids
Love's Unkind / Donna Summer
On Fire / T-Connection
The Floral Dance / Terry Wogan
Sorry, I'm A Lady / Baccara
Heartsong / Gordon Giltrap
Just One More Night / Yellow Dog
Showdown / Gallagher & Lyle
Mull of Kintyre / Wings
---
Thoughts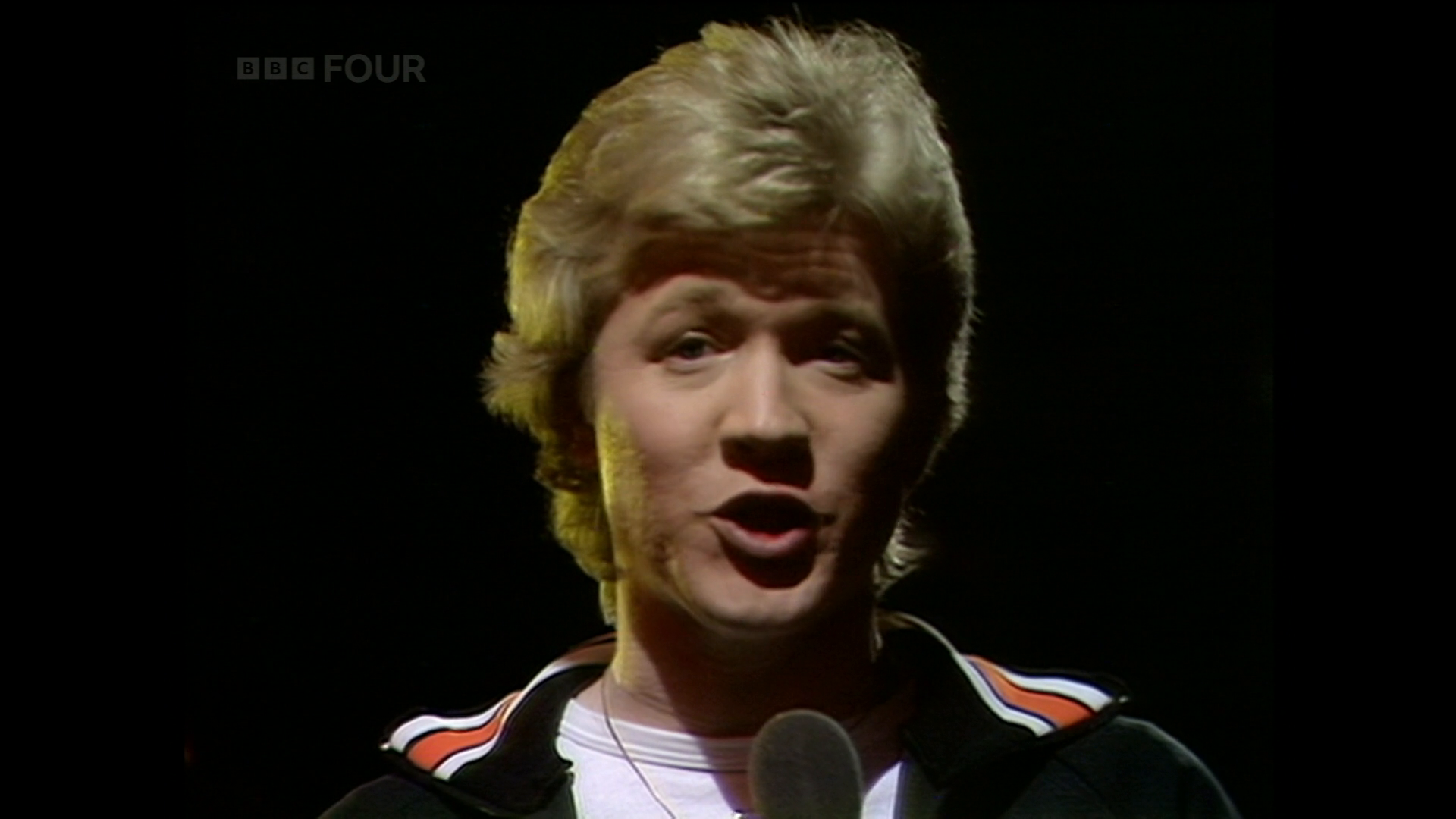 A fairly average week punctuated by the unconscionable horror that was Mull of Kintyre. Highlights include both of our reggae pieces – Uptown Top Ranking and Jamming – as well as Bill Withers' Lovey Day. Lowlights include Yellow Dog's Just One More Night and, of course, Mull of Kintyre.
As an episode, January 26th, 1978 felt far too cramped – indeed, when compared to June 19th, 1986's ten tracks, 1978's twelve tracks left the episode feeling just a little bit too squashed and each of the songs just a little bit too close together. That, coupled with the odd decision to spend almost 5 and a half minutes on some fairly low quality uncharted pieces, left me somewhat disappointed with the presentation.
Next Time: We jump forward sixteen years to February 1994!
---
Fin