It's been so long that since I've had to burn real, physical media that I've completely forgotten how to do it – especially on MacOS.
Anyway, it turns out all you have to do is right click on the iso and select burn.

And, just like that, I'm now an owner of a Kubuntu 19.04 install CD.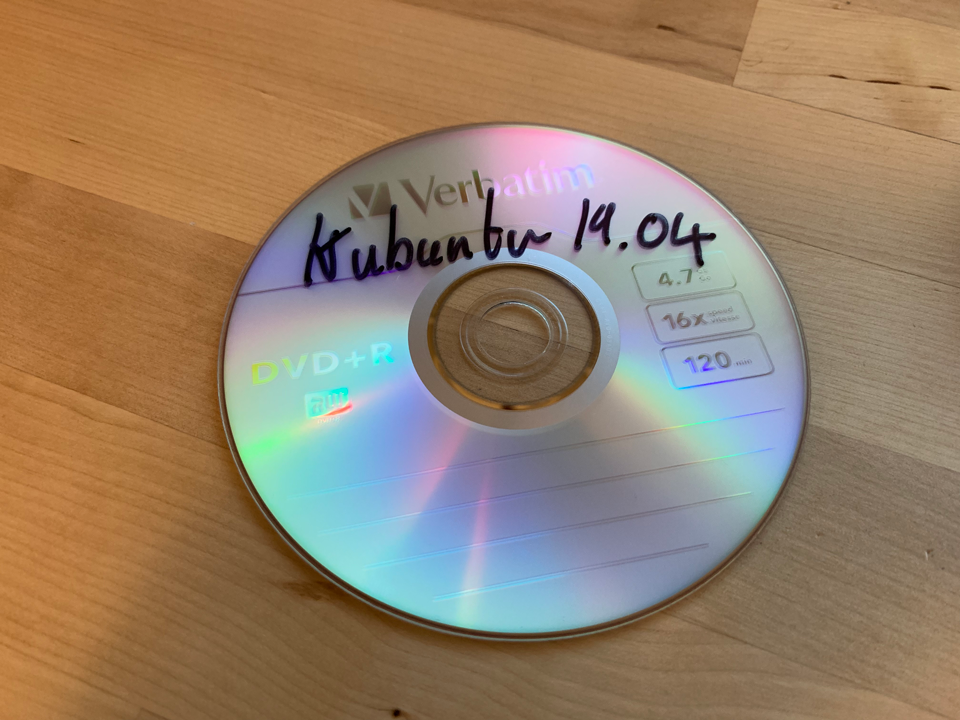 In other good news, it appears that my external blu ray reader/writer still works!