Some more shots from the Glass Works redevelopment in the centre of Barnsley. There seems to have been quite a lot of progress since I last posted about this project at the end of August.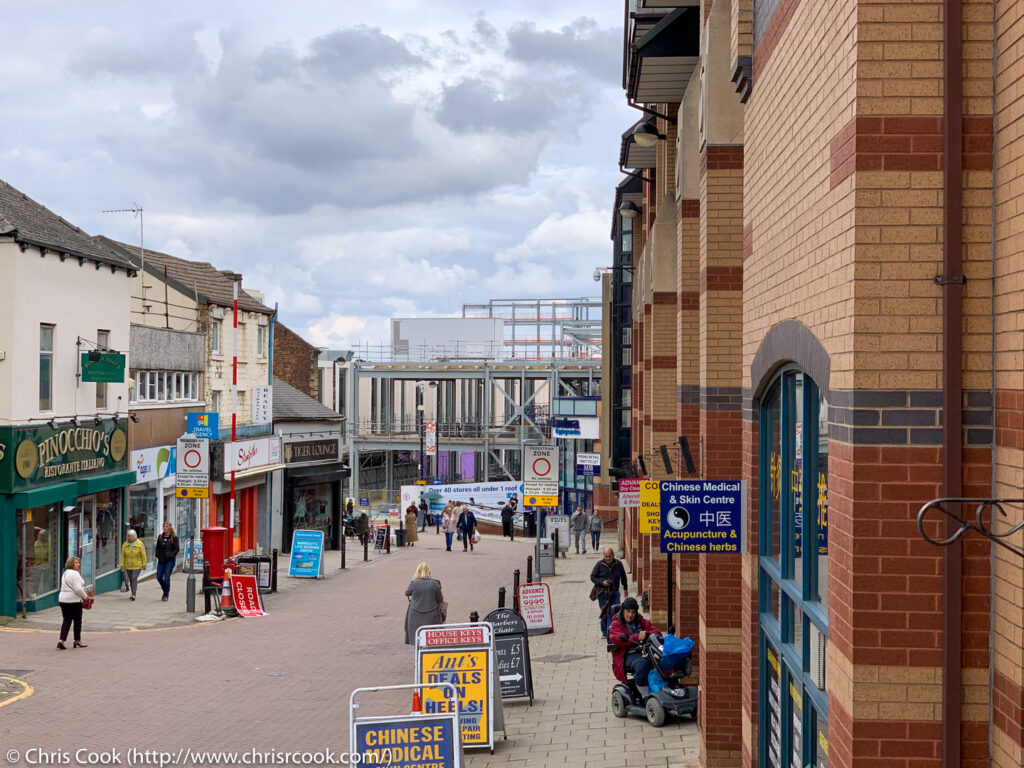 A shot of the steelworks on Cheapside taken from further up the hill. Since the last set of images they have finished constructed what will be the second floor celling. Behind you can see the structural work for what will be the cinema.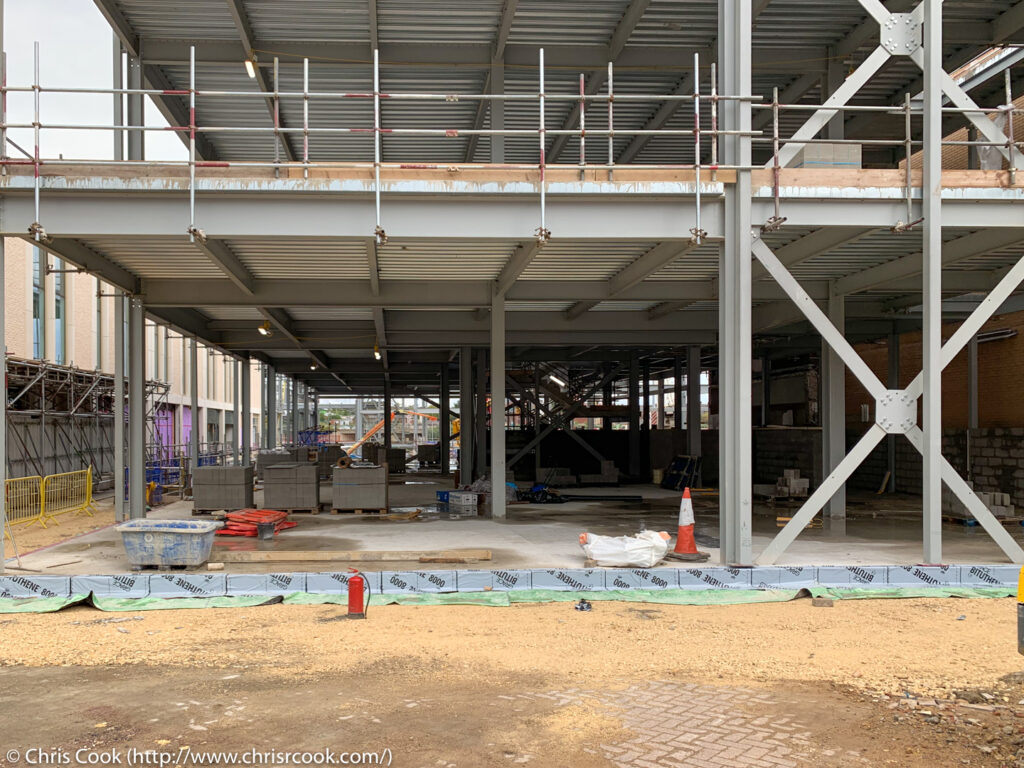 A closeup of the Cheapside steelworks.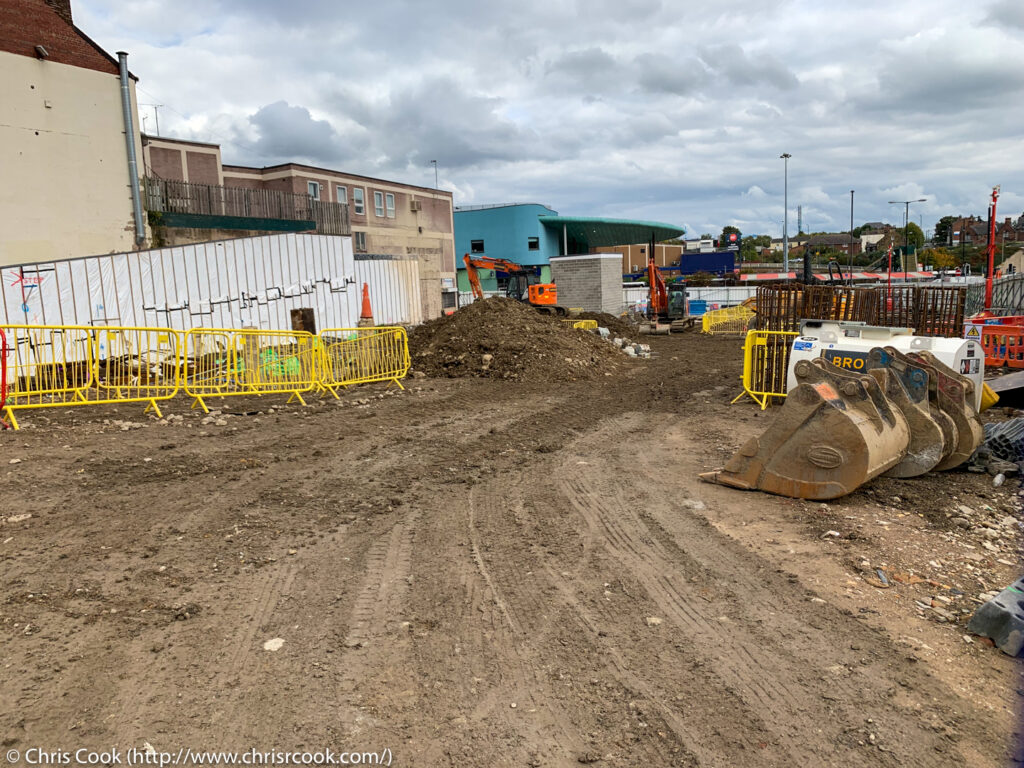 Groundworks for bowling ally and restaurants on the north side Kendray Street. The small grey building in the centre is a new electricity substation.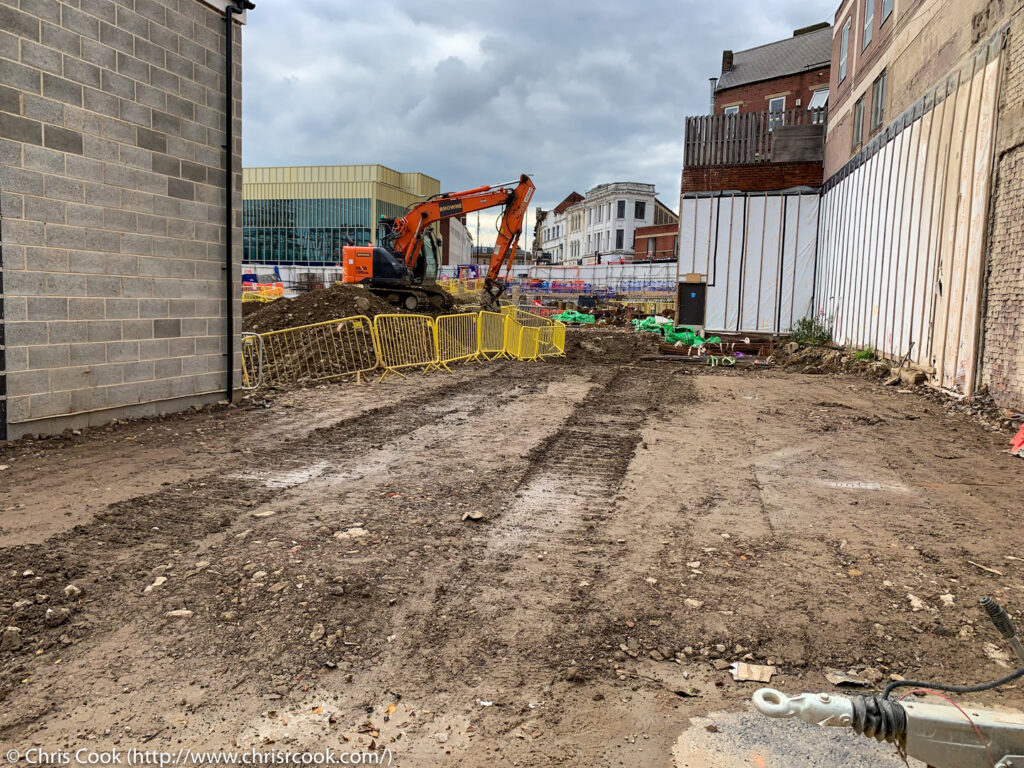 The same area taken from Midland Street.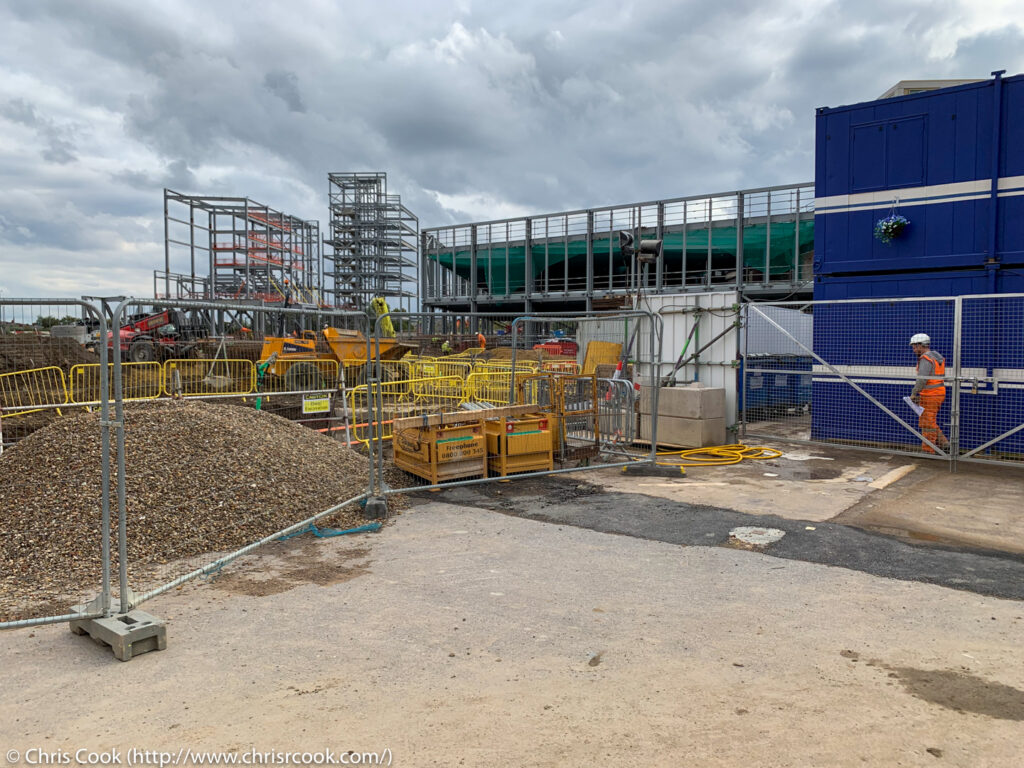 A shot of the main part of the project. This was taken on the corner of Kendray Street and May Day Green. The steelworks to the right will become the shops that back onto the existing market. The steelworks in the centre comprise of elements of the new cinema and the shops and restaurants on the east side of the project. The near centre – where the dumper truck is parked – will become a public square.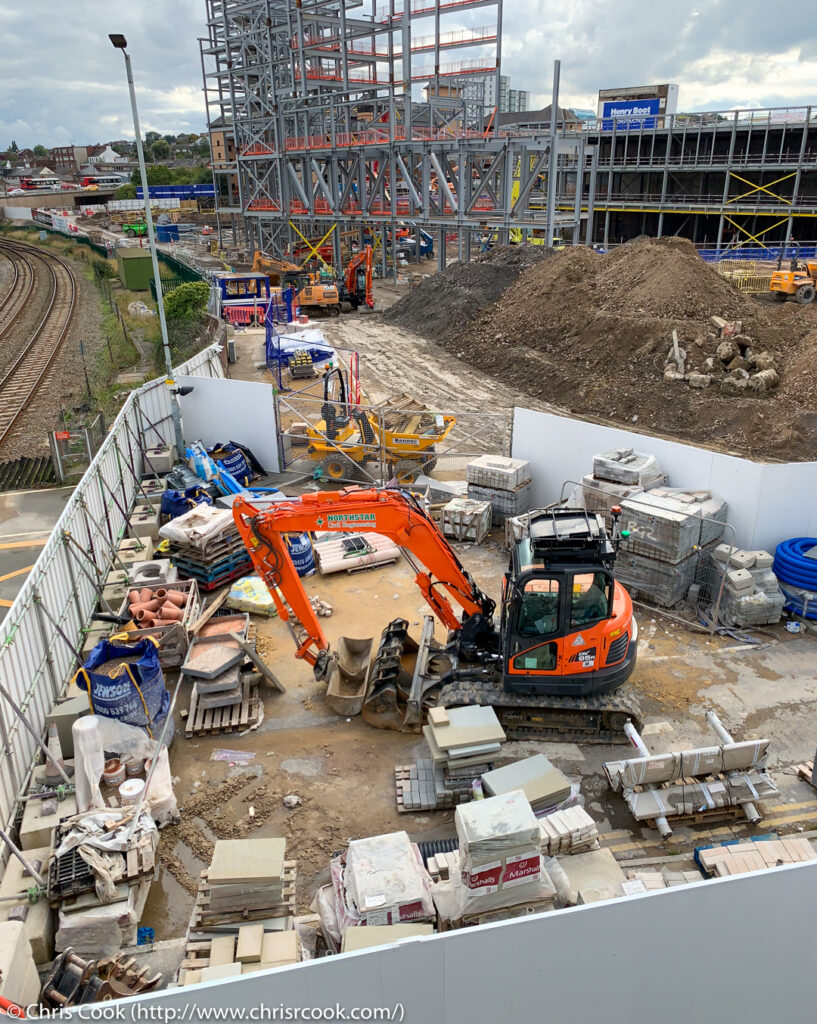 Equipment and supplies compound with cinema structure behind. Beyond you can see the steelworks for the shops that back onto the existing market structure.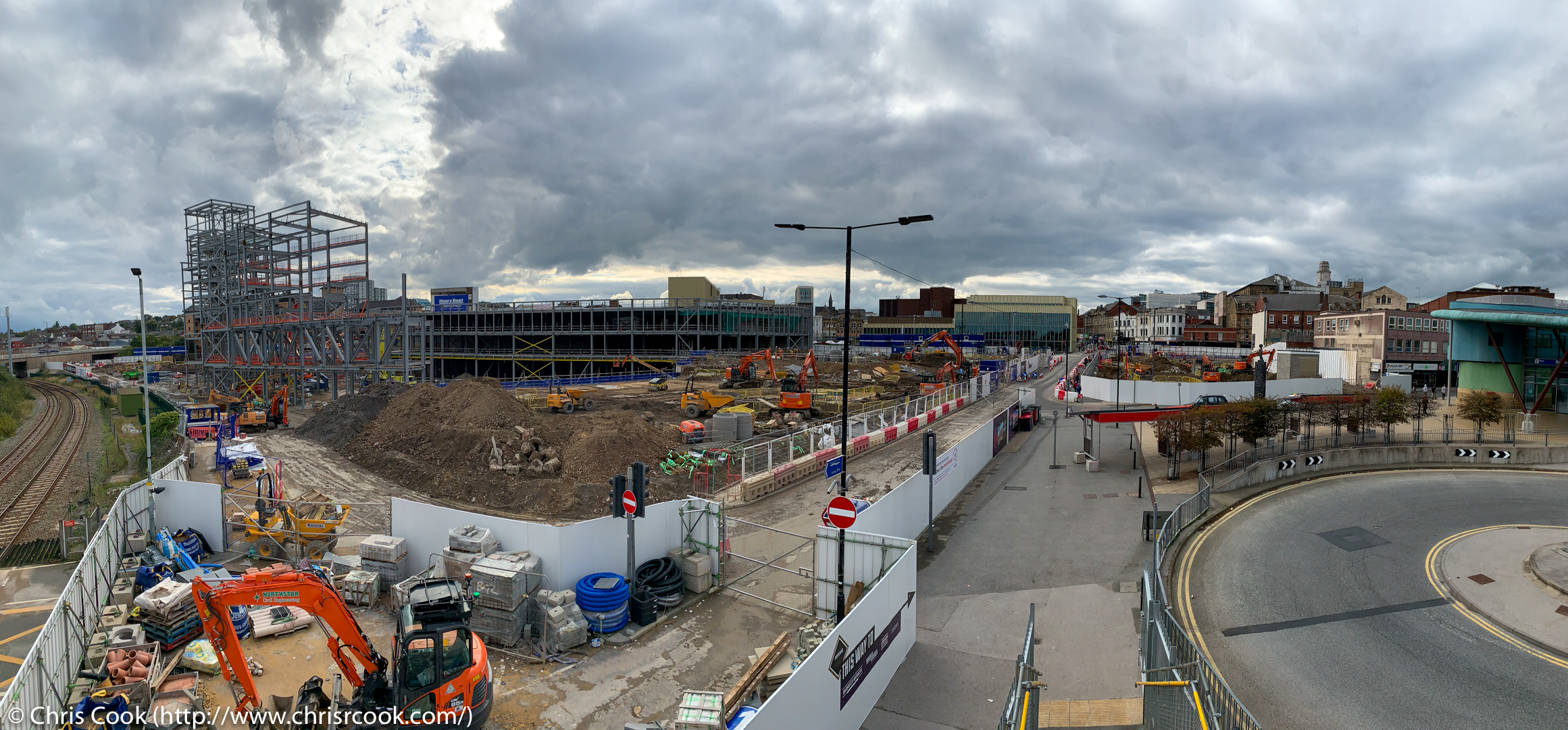 Panorama of the entire site taken from the temporary pedestrian bridge over the railway line.
From left to right:
Cinema and restaurants structure
(Back) Shops structure
(Fore) Location of new public square
Completed library
Kendray Street
Bowling alley and additional restaurants
Existing transport hub