If I can't go out for a drink, then the drink will just have to come to me! And the drink in question was Malton Whisky Society's (Ugh, a Facebook link!) Paul John Single Malt Whisky selection.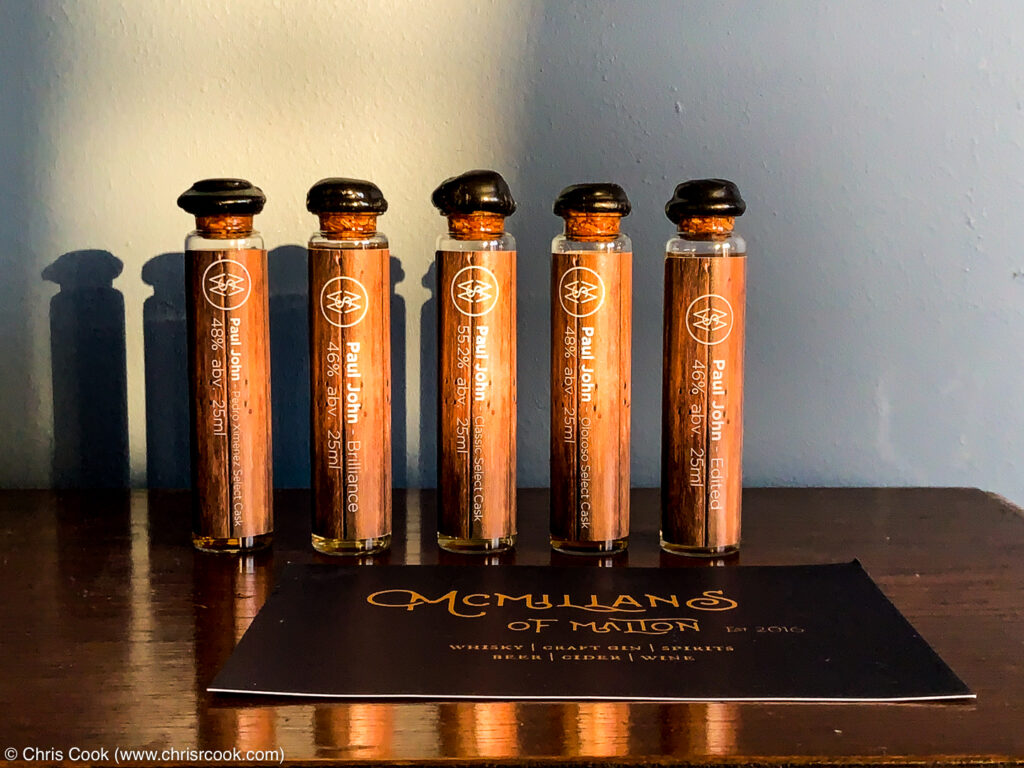 Now I do have to confess two things;
Though I like a glass of whisky, I am by no means an expert.
This is my first whisky from India.
The whiskys were delivered promptly in a sturdy, padded box containing five small vials. Each sealed with wax, the vials were easily decanted into glasses.
The five we tried were:
Paul John – Brilliance. The first we tried. Caramel with a hint of orange. The aftertaste was a little rough.
Paul John – Edited. Lightly smoked with a hint of brown sugar. Again, the aftertaste was a little rough.
Paul John – Classic Select Cask. At 55.2%, the alcohol overwhelmed the taste. Adding a little water brought out dark fruits and oak – alas, at the expense of the mouthfeel.
Paul John – Pedro Ximenez. Darks fruits and Christmas. Pleasant lingering aftertaste.
Paul John – Oloroso Select Cask. Soft and deliciously Christmassy. Deeply more-ish. Excellent lingering aftertaste.
So what ranking would I give them? For me, it would have to be 5, 4, 2, 3, 1 with 5 and 4 the only ones I would seriously consider buying.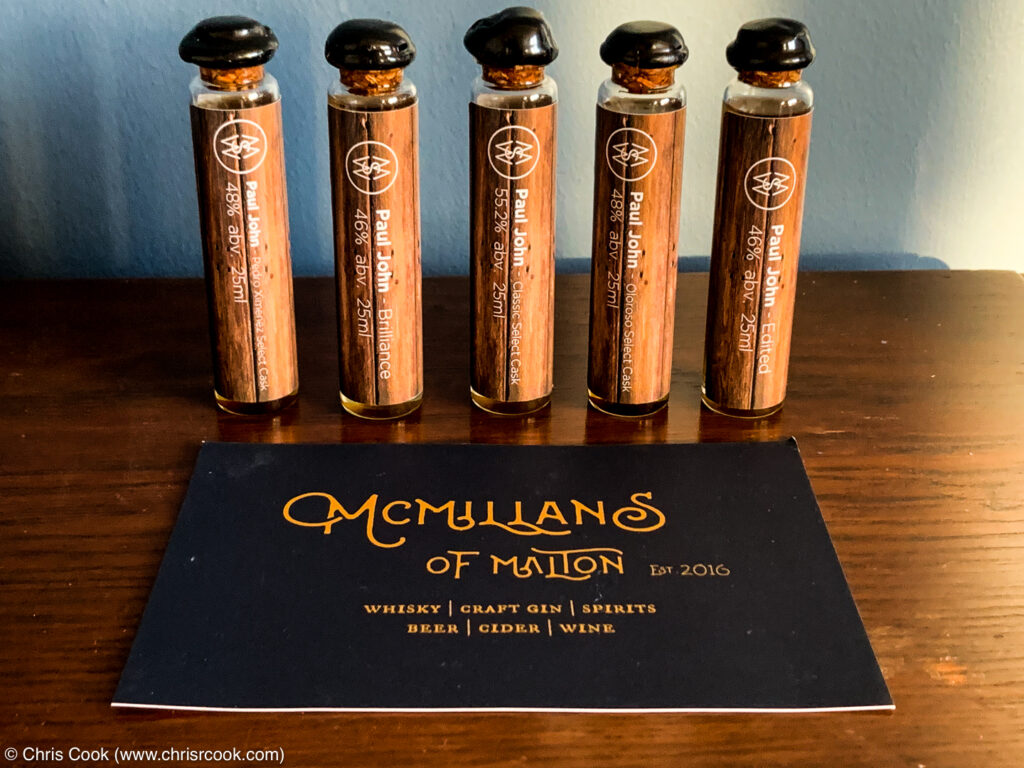 The actual tasting took about an hour and a half and was live-streamed on Facebook. General issues around Facebook aside, the platform worked quite well and we're looking forward to doing the next one.