Some DALL·E Mini spam. It's a little late but… meh.
Clive Sinclair drawn by HR Giger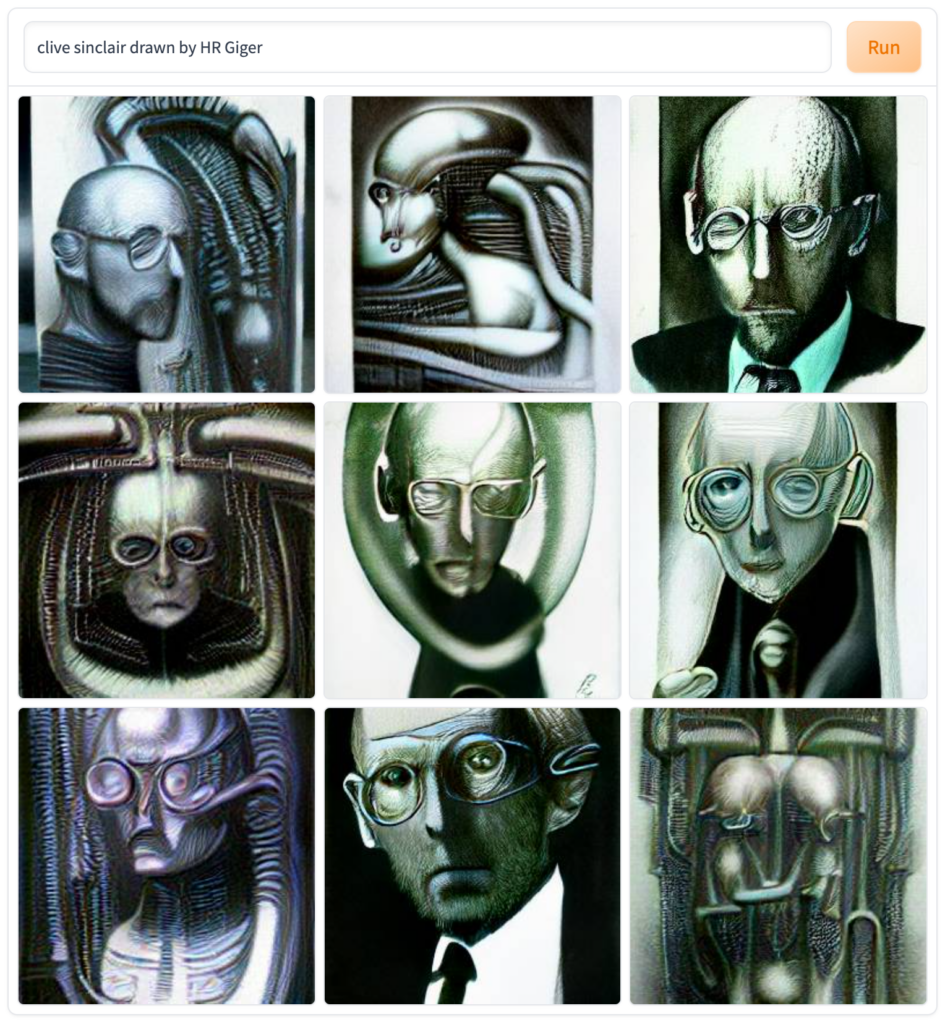 Captain Kirk holding an iMac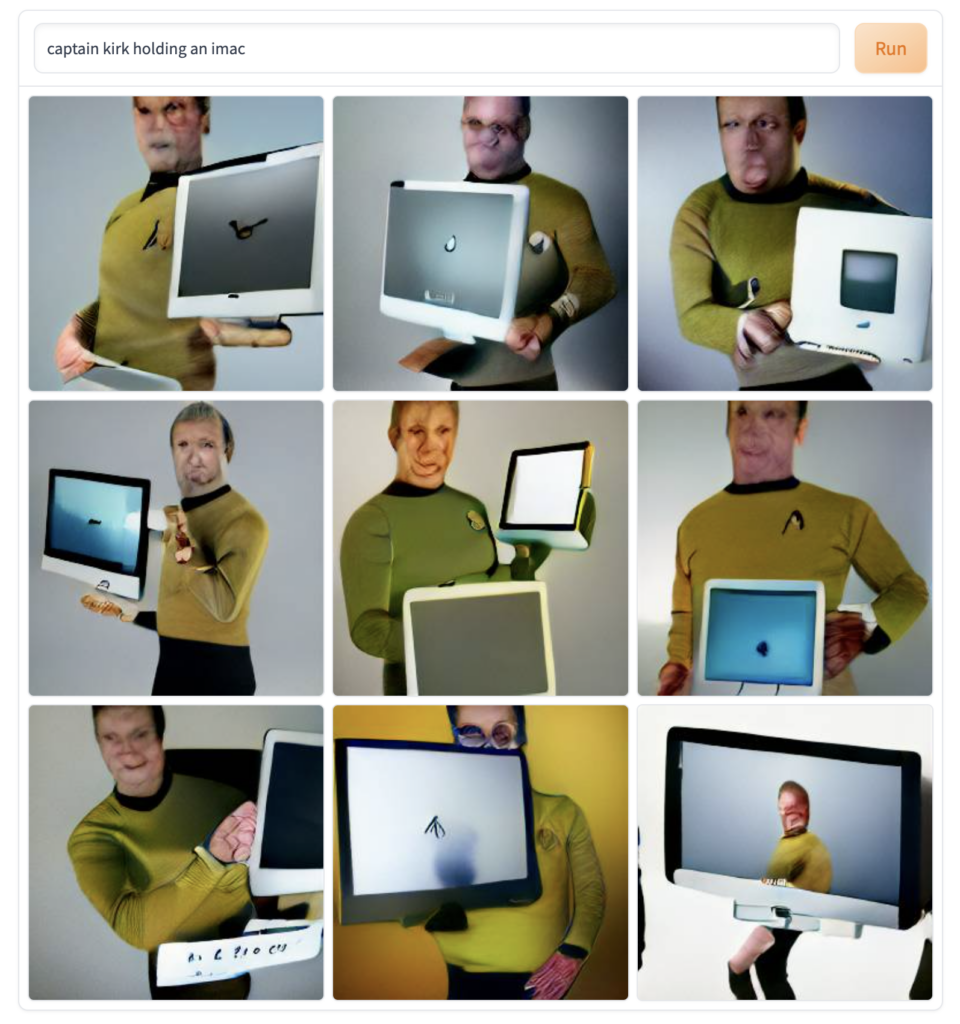 The Queen holding a Thinkpad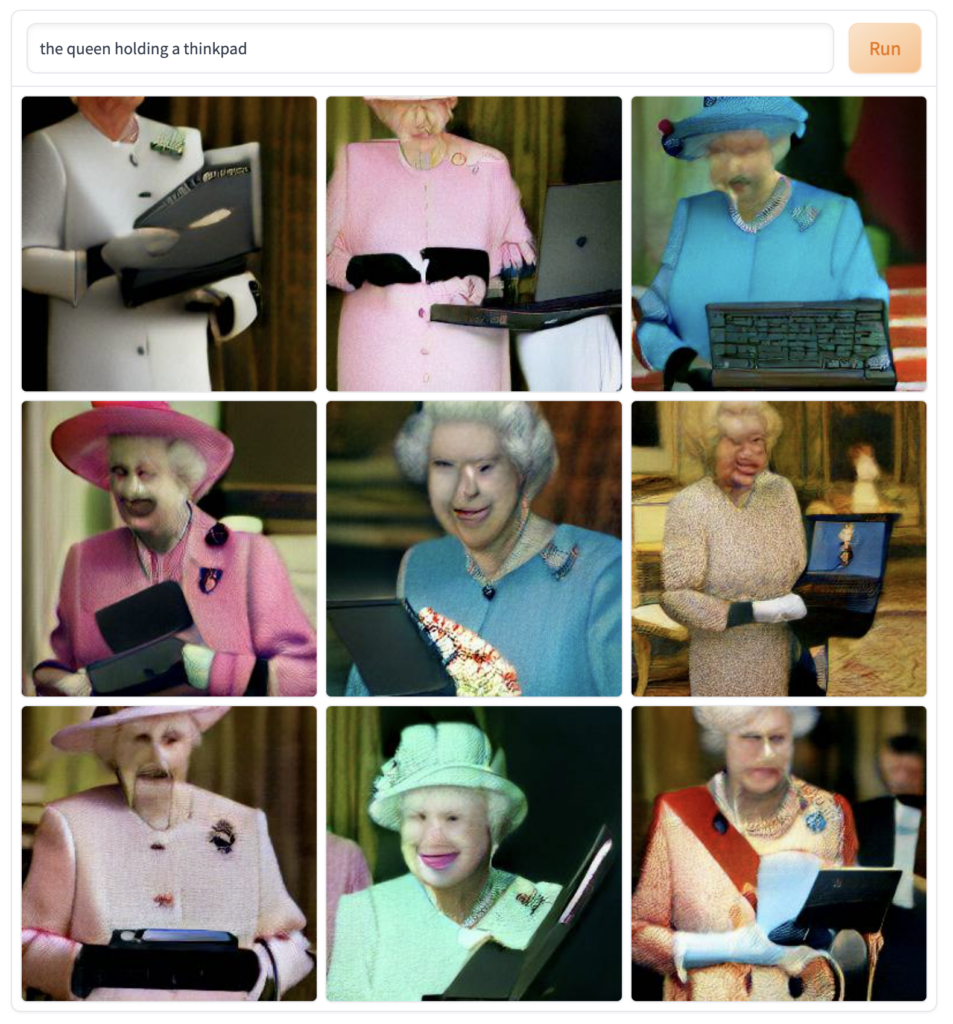 Clive Sinclair relaxing with a ZX Spectrum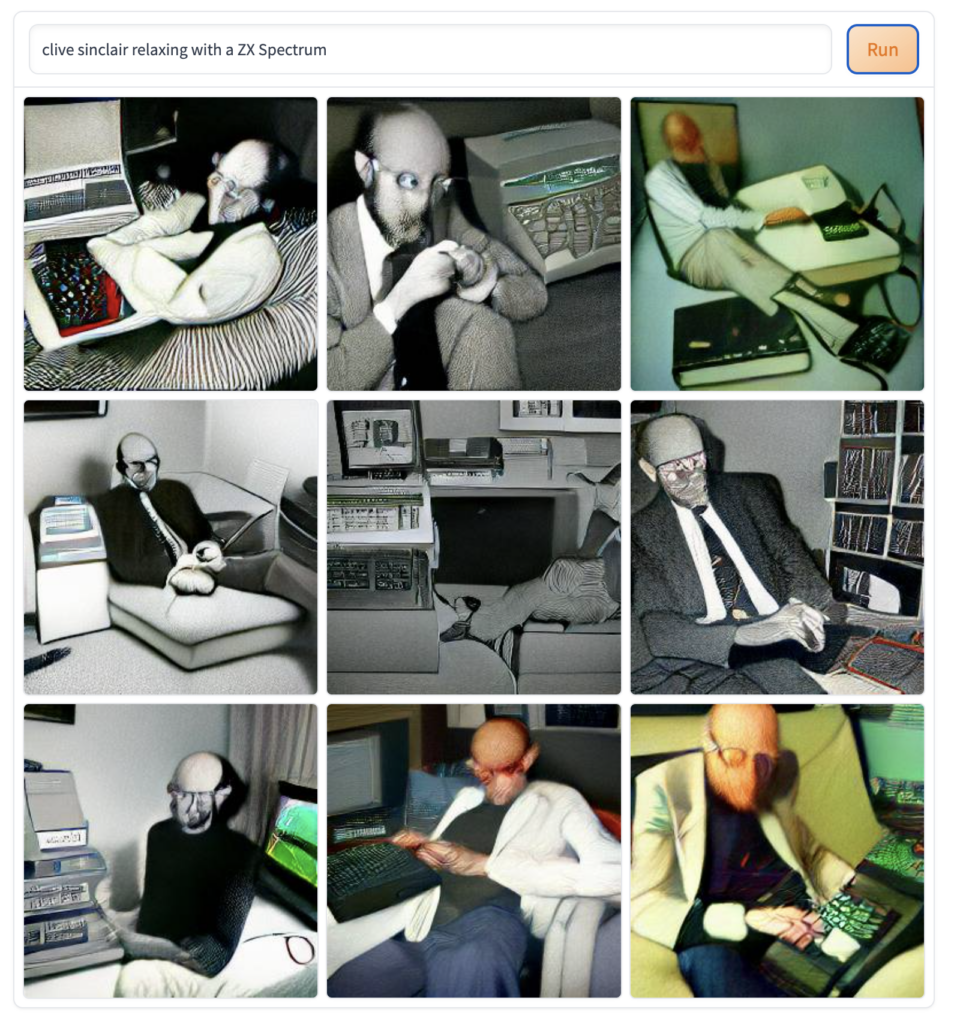 Doom Guy having a Party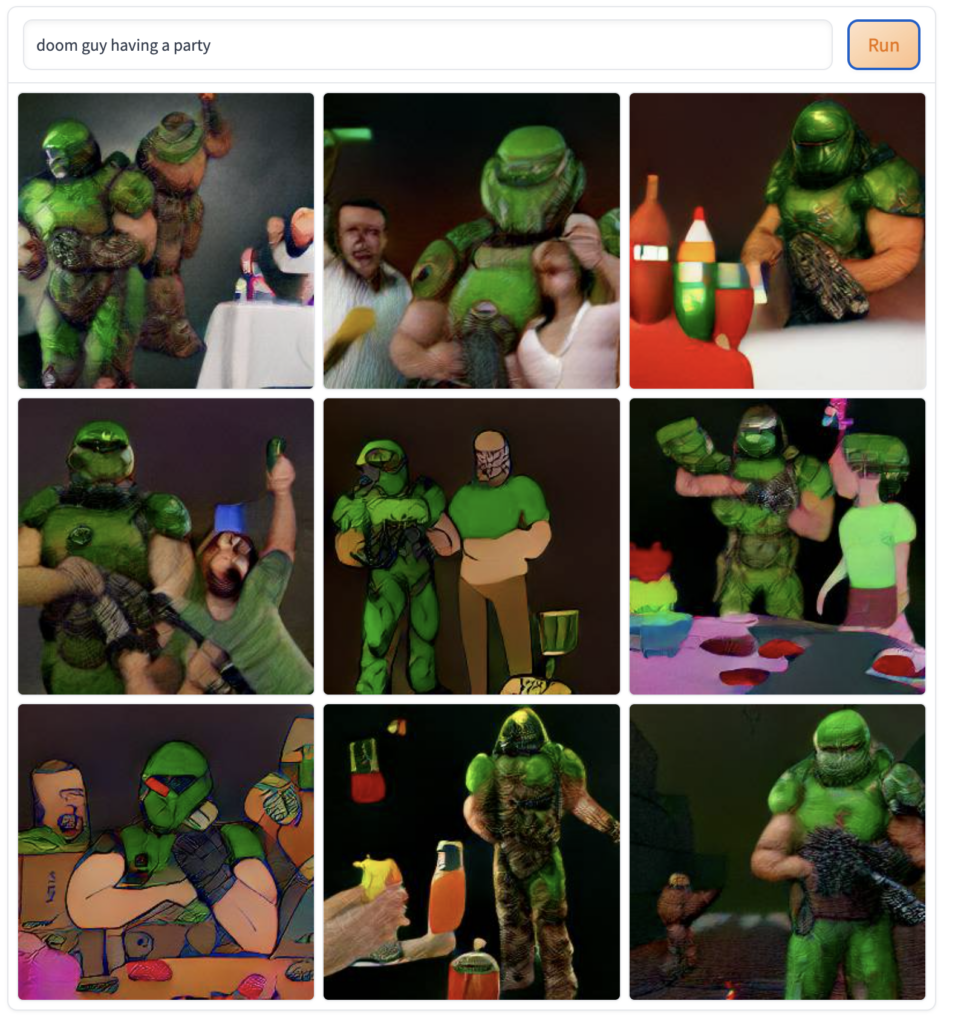 Old English Sheepdog playing on a PC.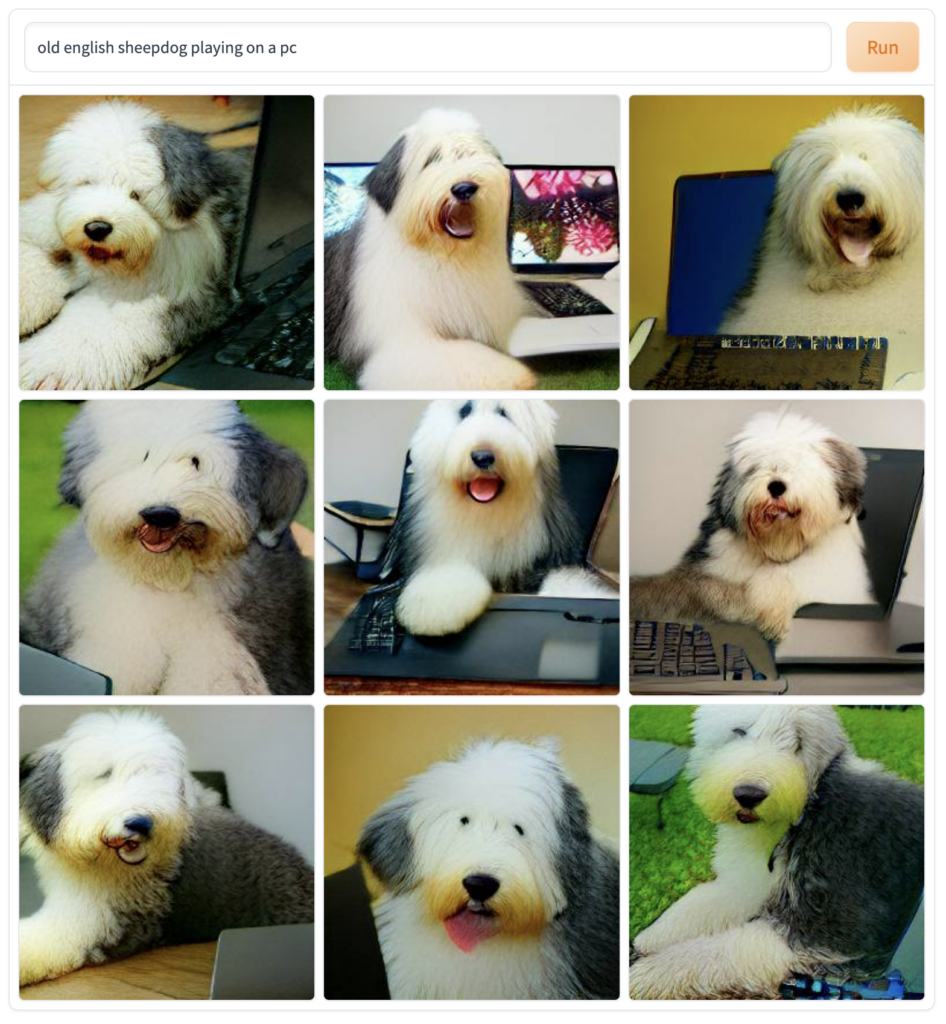 An Old English Sheepdog is the Universe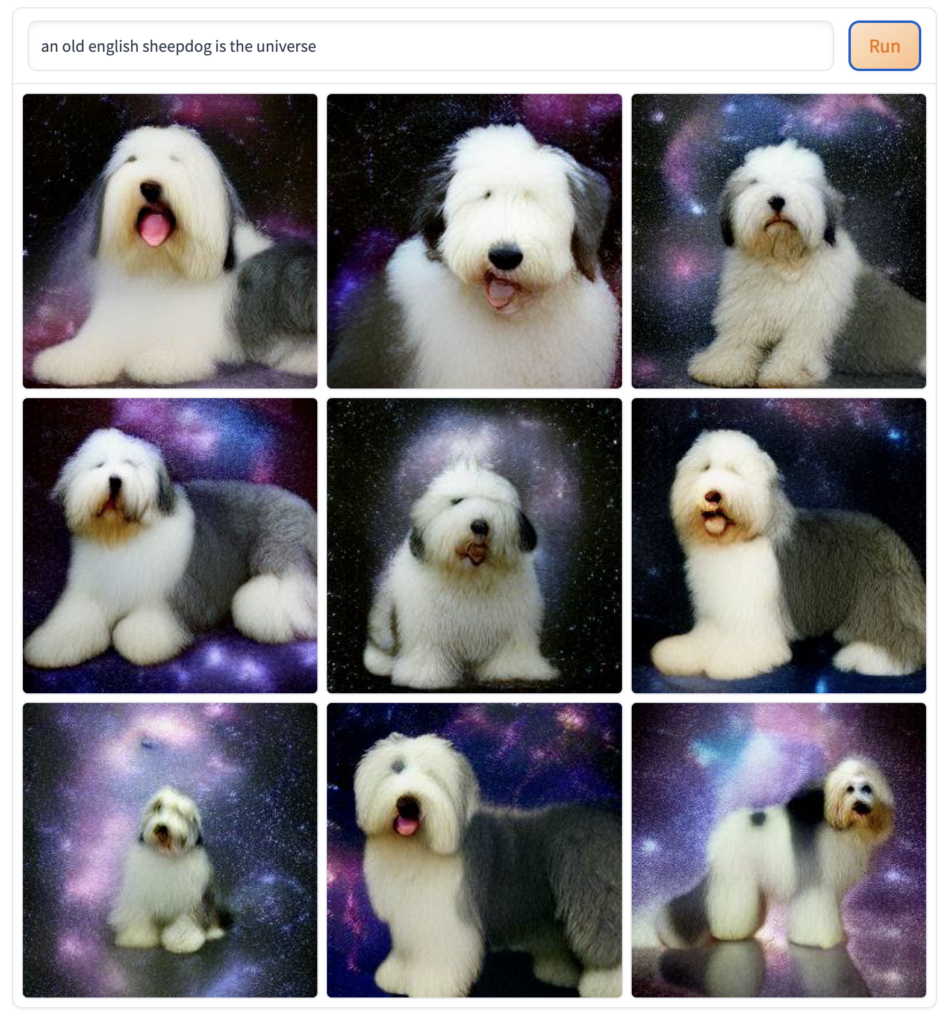 A Cat in the Style of HR Giger
This – along with the ducks below – are possibly my favourite of this set.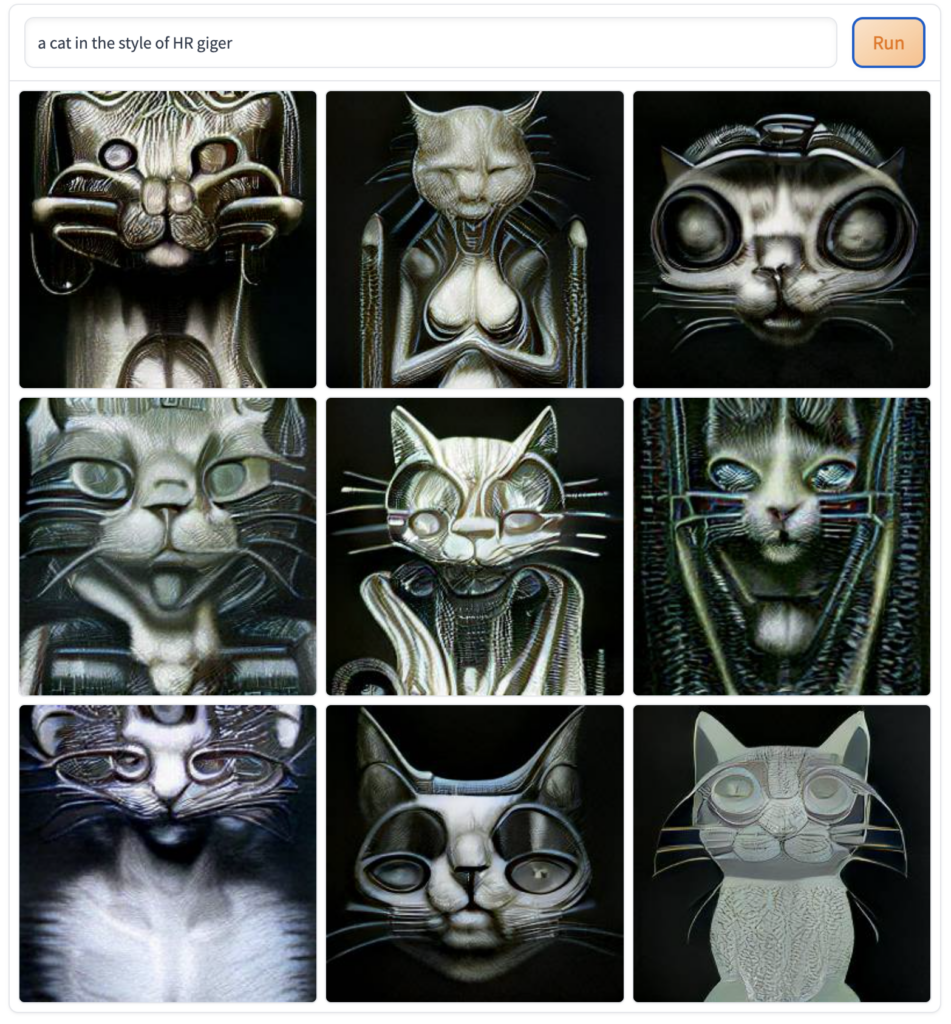 HR Giger Duck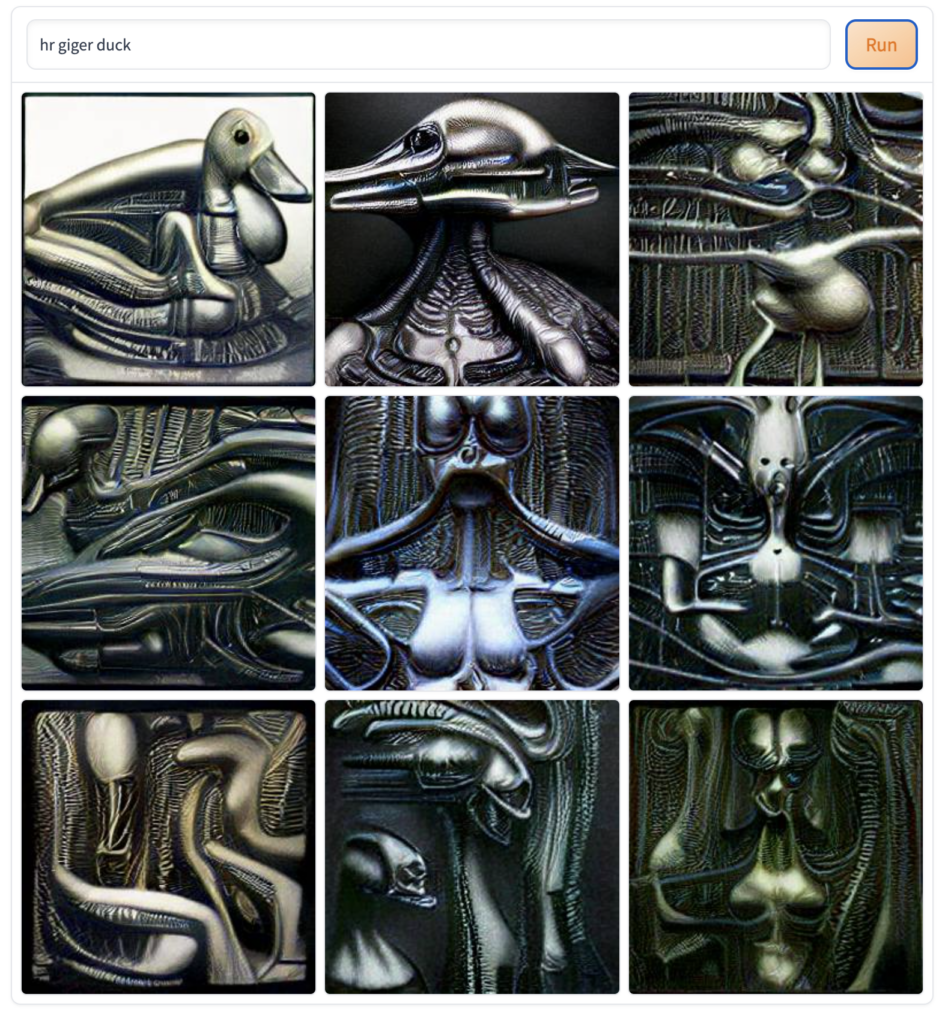 Steve Jobs by HR Giger I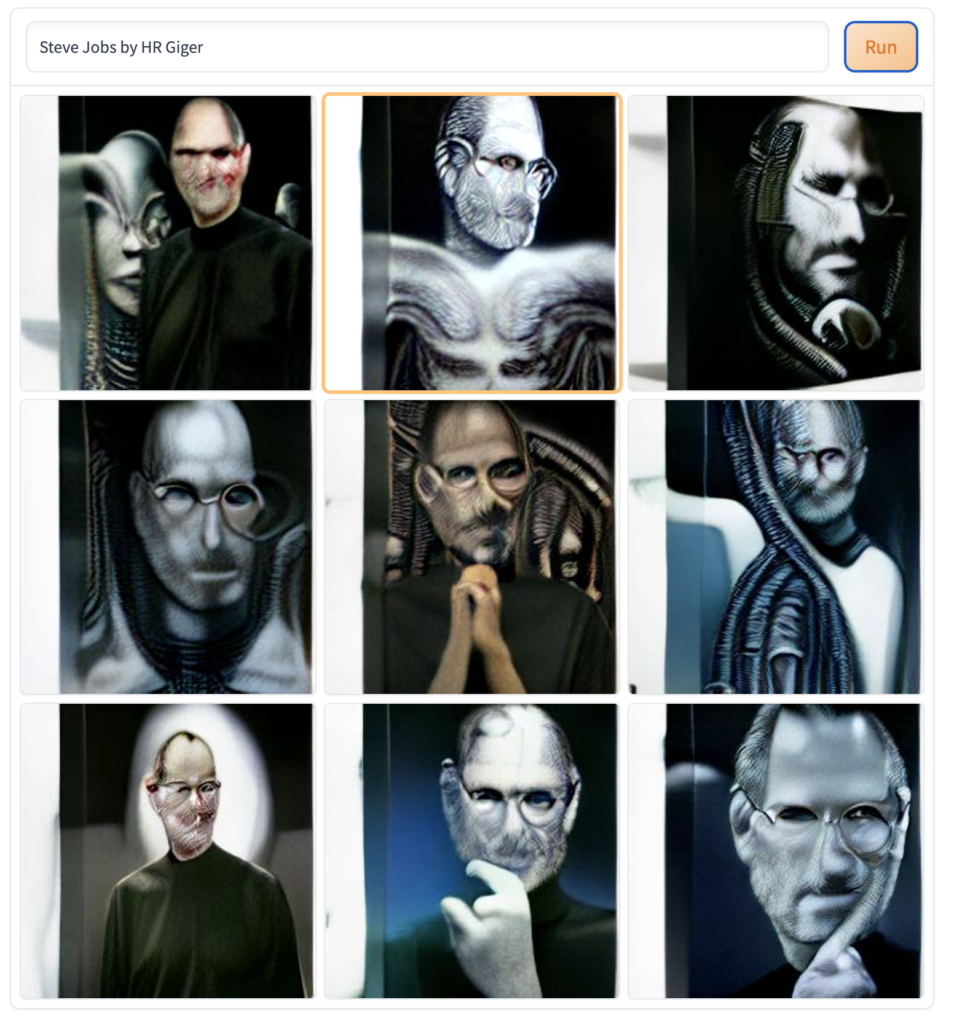 Steve Jobs by HR Giger II